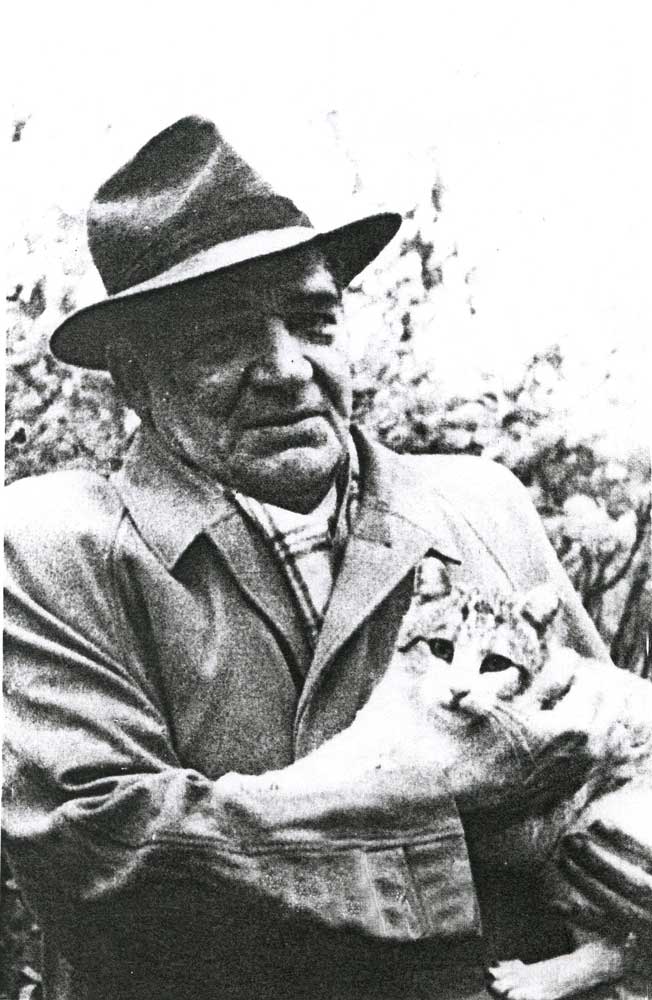 Amvrosii Buchma was an iconic Ukrainian theatre and film actor, director and teacher, one of the leading Berezil actors, a star of VUFKU's films in the second half of the 1920s.
Like some of his colleagues (Les Kurbas, Favst Lopatynskyi, and Stepan Shahaida), Buchma was born in Galicia, namely in Lviv.
He first appeared on stage at the theatre of the cultural society Ruska Besida, where he met Kurbas.
During World War I, he fought for the Austrian Army, was taken prisoner by the Russians and sent into exile to Central Asia to build the Turkestan-Siberia Railway. He then fled and returned to Ukraine.
During 1917-1919, he played in Sadovsky's troupe and attended classes at Lysenko Music Drama School in Kyiv.
Later, he created New Lviv Theatre in Drohobych, and in 1920, having united with Hnat Yura's troupe, it was re-named as Ivan Franko Theatre. Hnat Yura as a more experienced manager took charge of the theatre. Buchma did not work under Yura's direction for a long time, as he did not like the realism and psychologism in drama. He tried to create his own drama studio in Kherson, but the hard post-revolutionary period, the civil war and famine hindered him from succeeding with this project.
In 1922, he joined Berezil and became a leading actor there. He accompanied Kurbas in his work at VUFKU's Odesa Film Studio. In the director's first film Vendetta (1924) he performed only a minor role as if adapting himself to camera, while in the second film McDonald (1924) he played the leading role.
Thanks to his acting techniques, natural artistic impression and charisma, Buchma could become a star of VUFKU films. During 1926-1930, he hardly played in theatre and mostly focused on filming. Some of his most successful films of this period were Taras Triasylo, Taras Shevchenko (both filmed in 1926), Night Coachman, Sold Appetite, On the Eve, Jimmy Higgings (all filmed in 1928), Five Brides (1930). However, a secondary role in Oleksandr Dovzhenko's film Arsenal (1929), where Buchma played a gas poisoned German soldier laughing ecstatically in the camera is deemed to be one of his best known roles.
In 1928, Buchma decided to try himself as a director, so he scripted and filmed his only film Behind the Wall (1928), where he also played a leading role. This film is considered to be lost.
In 1930, the actor returned to Berezil, but when the theatre was smashed up and Kurbas was arrested, he was forced to move to Franko Theatre. Yet, he continued his filming career. The actor's portfolio includes almost 30 successful roles, but both Stalin prizes that he received were for his theatre work.