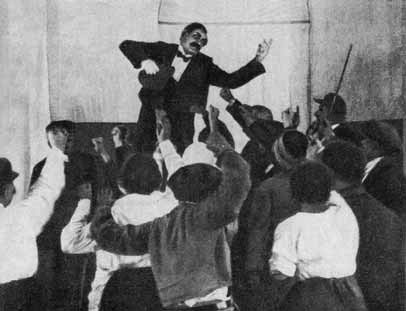 The Adventures of McDonald / A Story of One Deal
1924, First Film Studio VUFKU (Odesa), 4 parts / 1,644 m
The film is a political satire at one of the enemies of the Soviet regime, the leader of the English Labour Party, James Ramsay MacDonald. The plot unfolds at a quick pace using grotesque satirical techniques to prove that the British monarchy is a figment.
The film was included in the second issue of VUFKU's newsreel Flywheel.
The shooting began in October 1924. The film is lost.