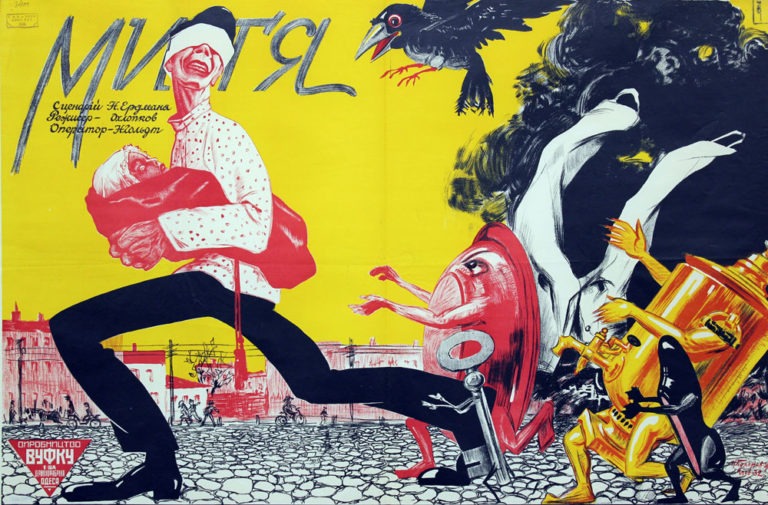 1927, First Film Studio VUFKU (Odesa), 6-7 parts / 1,903-1,997 m
The NEP period. A small town in the Crimea, dirty streets, poodles with pigs, and sleepy people… Going to a party at his fiancée Shurochka's place, Mitia accidentally meets a woman who gives him an infant and dies. When Mitia comes to the party with a baby, people are shocked. Everyone including Shurochka think it is Mitia's child. Angry Shurochka kicks away her fiancé. Mitia decides to drown himself. But when he gets in the water, a strange man shows up and threatening him with a gun, makes Mitia return. Together with the stranger Mitia stages his funeral. During the mourning, Mitia suddenly gets up from the coffin, thanks everyone for the good funeral and goes to the station to leave this place forever.
The script was approved by the Higher Repertoire Committee (protocol No 2157) on 06 July 1926. The shooting began on 16 July 1926 and finished on 15 December 1926. The film was released on 05 April 1927 in Kyiv and on 10 February 1928 in Moscow.
The film is lost.