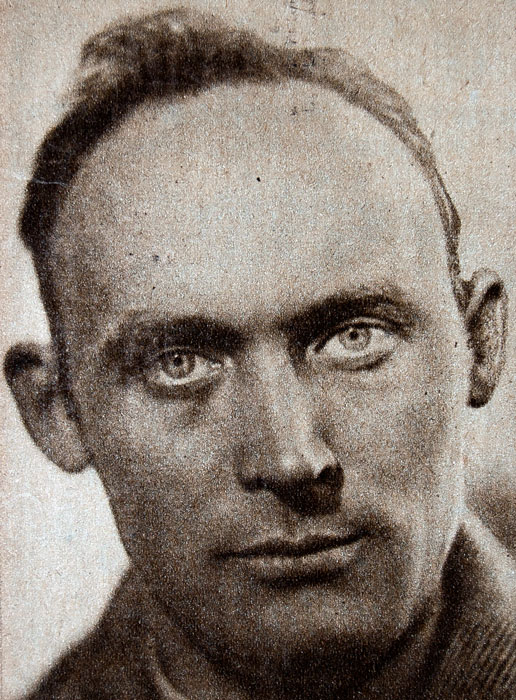 Heinrich Beisenherz (Heorhii Beisenherz, 1891-1977) was a German artist who worked for VUFKU from 1926 to 1928.
He was born in Dortmund in a family of a joiner. As an adolescent he studied paining, and later took up arts and crafts and decorative painting. From 1913 to 1917, he did military service, and in 1920, he found his way to the film industry.
Until 1926, he worked as an artist for German films, and some of them were Der Absturz (1923) with the legendary Asta Nielsen and Ludwig Wolff's films Die Liebe einer Königin (1923) and Garragan (1924).
When invited to VUFKU, he worked at Odesa Film Studio where he was involved in the production of over twenty films.
His first film in Ukraine was Benia Kryk (1926). He also worked on the following films in Ukraine: Hamburg (1926), The Little Shoes (1927), The Diplomatic Pouch (1927), Sold Appetite (1928), and Jimmy Higgings (1928), where he included some visual elements characteristic of German expressionism.
After returning to Germany, Beisenherz designed Nazi propaganda films. It did not prevent him from working in the country even after World War II.