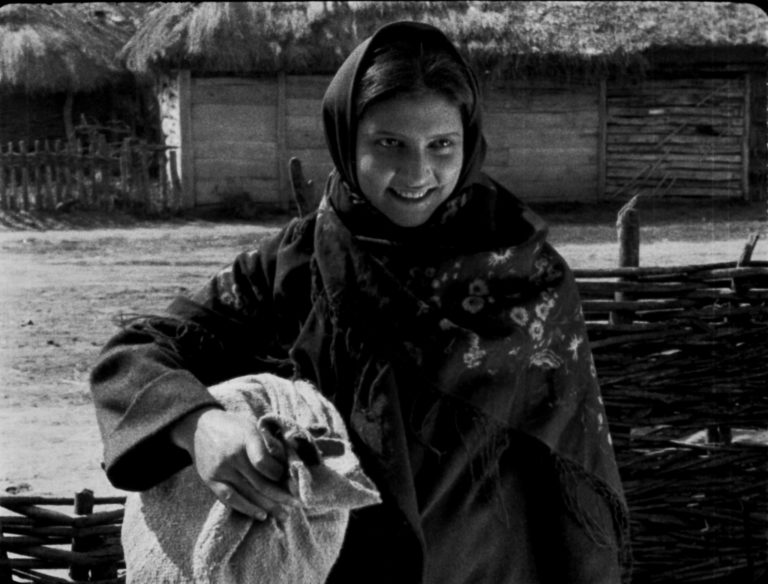 Lidiia Ostrovska (Ostrovska-Kordium) was a Ukrainian actress, director of documentary films.
She was born on 18 March 1909 in Kyiv.
In 1928 she graduated from Lysenko Music and Drama School in Kyiv. In the same year 19-year-old Lidiia started to work at the newly opened VUFKU's Kyiv Film Studio.
During 1928-1933, she starred in a lot of films, but the greatest role in her acting career was the role of eponymous heroine in the film Dzhalma, directed by Arnold Kordium (1928). This was one of the few films of VUFKU in which the leading role was given to a woman. Kordium was famous director when he moved to work at the Kyiv Film Studio. Then he decided to make a film about a Chechen girl who had rescued a wounded Ukrainian boy during the fightings in the Caucasus. For Lidiia Ostrovska was hard to be filmed in Chechnya, "swim" in the ice water and she bravely endured all of it.
Lidiia Ostrovska soon married Arnold Kordium, who was 19 years older than her. Before she went with him into exile in Central Asia, he filmed her in three of his films Wind From the Rapids (1929), Mirabeau (1930), and The Last Port (1934). For the film Wind From the Rapids government accused Arnold Kordium of "indulgent treatment of the "class enemy"".
In addition to her husband's films, Lidiia Ostrovska also starred in Saboteur (1929) and Great Union Day («Свято Унірі») (directed by Pavlo Dolyna, 1932).
In Uzbekistan Ostrovska worked as an assistant of director at Tashkent Film Studio.
After the end of the Second World War, Ostrovska-Kordium with her husband and 14-year-old son Vitaliy returned to Kyiv from evacuation. She found herself in directing, and worked at Kyivnaukfilm until 1981 with her husband.
Over the years, Lidiia Ostrovska-Kordium had made more than 50 documentaries, won the Order of the Red Banner of Labor, and received numerous awards, including international ones. In her creative manner film critics distinguish imagery, musicality, poetry; she used the techniques of fictional cinema, while revealing deep themes. She also combined staging, animation, iconography and metaphorical shots of nature. Biographical films were especially noticeable in Ostrovska-Kordium's directorial work. She was the first to make a non-fiction film about the figure of Taras Shevchenko — Taras Shevchenko — an artist (1954), and later a full-length Stories about Shevchenko (1963).
Lydiia Ostrovska-Kordium died in her native Kyiv on the 8th of December in 1986.