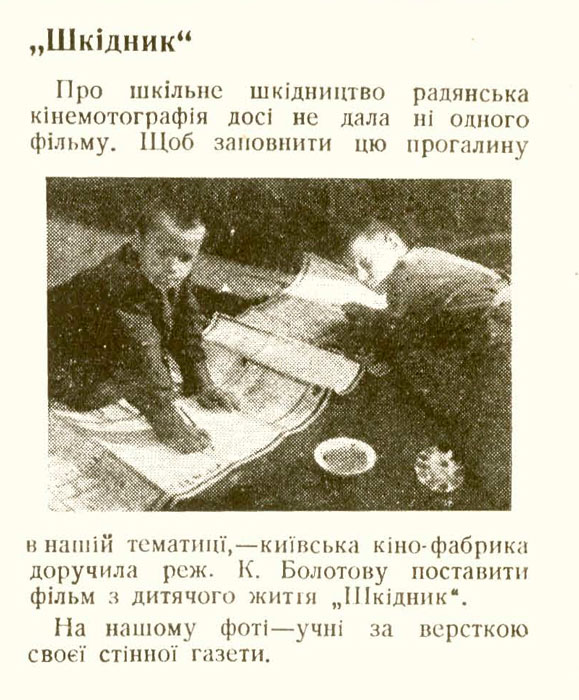 1929, VUFKU, Kyiv Film Studio, 5 parts / 1937 m
The NEP period in Ukraine. The good-for-nothing and idler Yurko accuses his classmate Oleksii of a crime he did not commit. Oleksii's friends refute the slander. Yurko is excluded from school as a saboteur.
The film was released on 9 October 1929 in Kyiv.