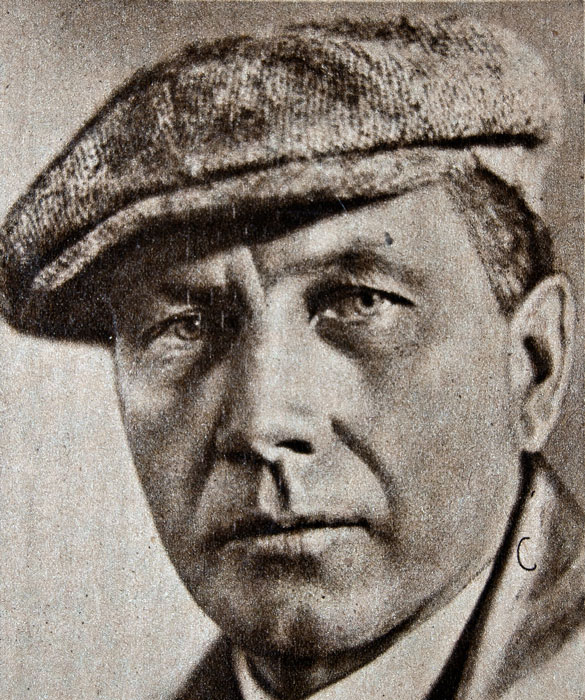 Joseph Rona was a German cameraman, who, like many other of his colleagues (e.g., Albert Kuhn), came to Ukraine invited by VUFKU in 1925 and worked there on contract until the early 1930s.
In Germany Rona shot a number of films, also as a director.
His début in Ukraine was the film Vasia the Reformer. First, Rona worked on it as a cameraman, and when the film director Favst Lopatynskyi was suspended, Rona took his position.
While shooting the film, he had a conflict with the young scriptwriter Oleksandr Dovzhenko, which cemented his reputation of a haughty and always grumbling person. It is known that he refused to share experience with anyone, and demanded "not an assistant, but rather an unskilled worker who would carry the tripod" (as recollected by the assistant director Oleksii Shvachko). However, it did not prevent Rona from becoming a cameraman of Oleksandr Dovzhenko's début film Love's Berries, where he worked together with Danylo Demutskyi, a future cameraman of the legendary films Arsenal and Earth.
At VUFKU Joseph Rona also worked on films Boryslav is Laughing (1927), Sold Appetite (1928), and Zakhar Berkut (1929).
In 1930, Rona filmed the documentary Man and a Monkey, which was considered lost for a long time, but was found at Tokyo Film Archive in 2017 and returned to Ukraine due to the Dovzhenko Centre's efforts.