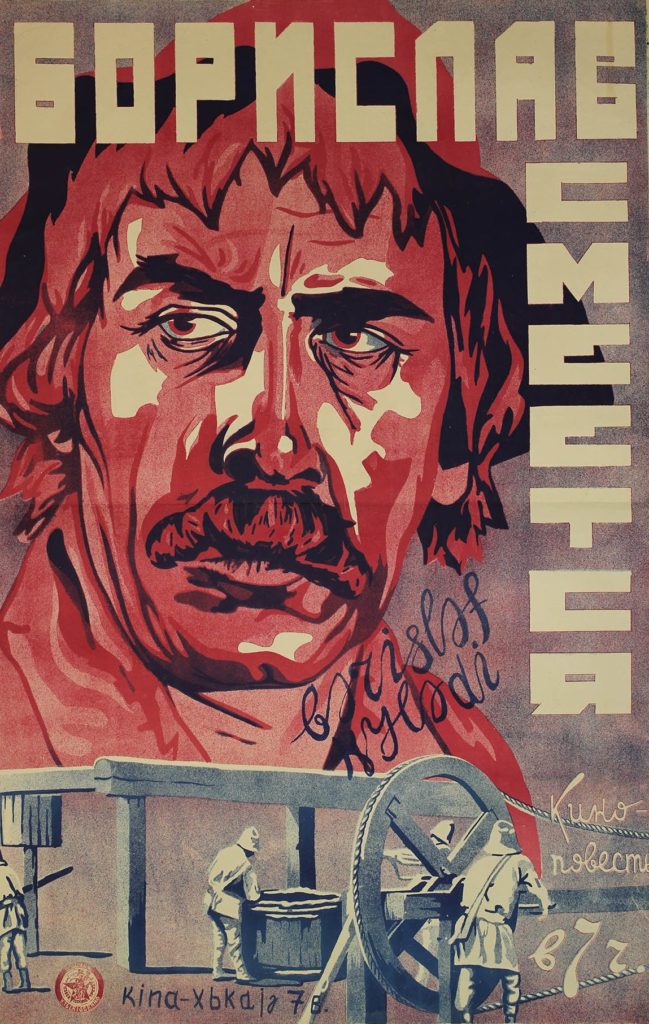 1927, VUFKU's First Film Studio (Odesa), 7 parts / 1174-2000 m
In the 1870s reserves of earth wax (a petrochemical product) were found in Halychyna close to Boryslav.  Poor people come to Boryslav aiming to work there. Owners set a meagre, beggarly wages. Workers go on strike. Using hirelings, the owners steal the strikers' money. In response to such actions the workers set the enterprise on fire.
It is a screening of Ivan Franko's unfinished novel (1882).
The film was released on 16 December 1927 in Kyiv and on 11 July 1930 in Moscow.
The film was lost.