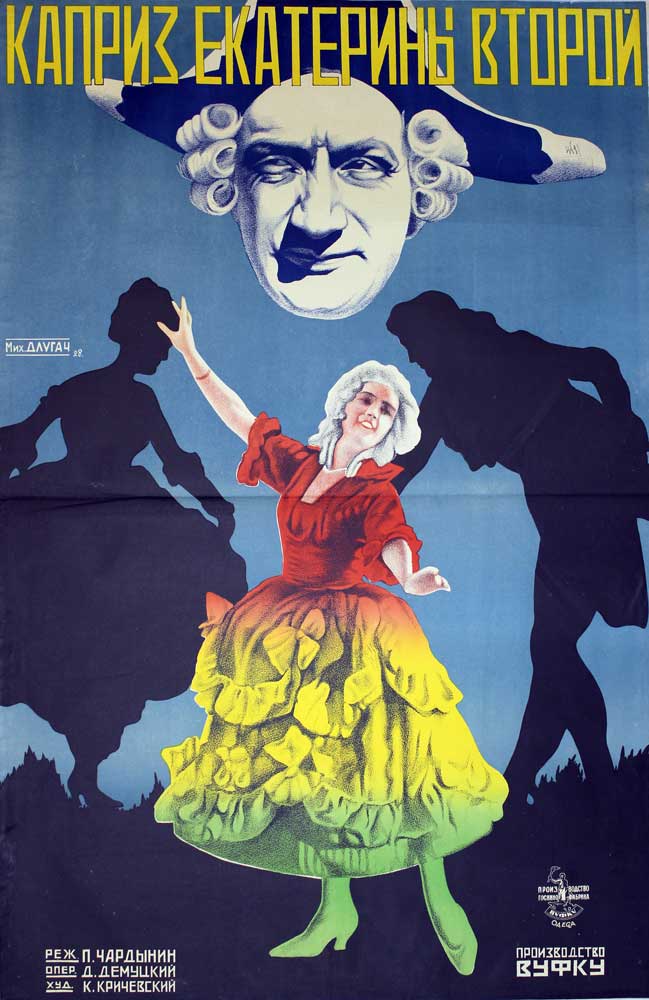 The Village That Disappeared / Disaster at Turbai Village

1928, First Film Studio VUFKU (Odesa), 7 parts / 2,138 m
The film is based on V. Yurezanskyi's novel The Missing Village about the struggle of Ukrainian Cossacks for their freedom during the reign of Catherine II.
Free Cossacks from the village of Turbai in Poltava region, who were included in registers of Myrhorod Pact, suddenly find out that at the order of Catherine II they become the property of the Ukrainian landlord, pan Bazylevskyi. He treats Cossacks like his usual serfs. Cossacks ask the empress for help, but receive no reply. Then, they rebel and set Bazylevskyi's estate on fire. The owner and his family die during the fire. The vengeance of the Russian empress is terrible, as dozens of Cossacks are beaten to death, and the village of Turbai is doomed to destruction.
The film is lost.