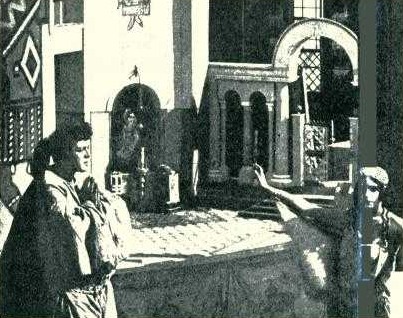 1927, First and Second Film Studio (Odesa, Yalta), 6 parts / 1,850 m
The film is set somewhere abroad. One of the characters, the novitiate Morne, saves the girl Armela, a fisher, who goes insane and starts thinking that she is the Blessed Virgin of the Winds. Monks from the monastery use this situation for their benefit. Armela's father finds his daughter and takes her home. Morne, who falls in love with the girl, leaves the monastery and returns to his old profession of an artist. Soon, Armela recovers and marries Morne.
The film was released on 08 January 1924. The film is lost.