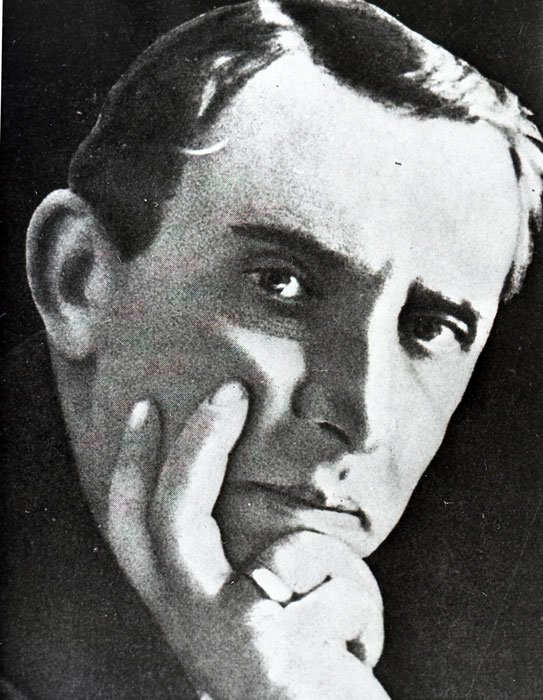 Borys Zaveliev was an outstanding Russian and Ukrainian cameraman. Before starting a filmmaking career, he became a famous photographer.
Since 1914 he was a cameraman at the cinema factory O. Khanzhonkov and Co., where he shot dozens of films including «Жінка завтрашнього дня» (1914–15, directed by Petro Chardynin), «Пісня торжествуючого кохання» (1915), «Життя за життя» (1916; both directed by Yevgeni Bauer).
While working with Bauer, he was one of the first to use an agile and POV camera. For example, in the film «Після смерті» (1915) Zaveliev used novel dolly out camera and 180 degree panoramic shots in a combined soundstage consisting of a walkway and a half round room, which was a real know-how at that time. Moreover, Bauer and Zaveliev were nearly the first to use cross-cutting («Діти століття», 1915).
After the revolution of 1917, he worked in Georgia for some time, where he and Ivan Perestiani made the film «Сурамська фортеця».
In 1920s he was invited to VUFKU. In Ukraine he filmed The Stake of Mr. Enniok, A Spectre is Haunting Europe (both filmed in 1922, directed by Vladimir Gardin), Vendetta (1924, directed by Les Kurbas), Ukrasiia (1925), Taras Shevchenko (1926), Taras Triasylo (1927), The Little Shoes (1928; all directed by Petro Chardynin) and Zvenyhora (1928, directed by Oleksandr Dovzhenko).
The last film is still considered to be a top sample of camerawork. In addition to filmmaking, Zaveliev was involved in teaching at VGIK. In 1930s, he was repressed.