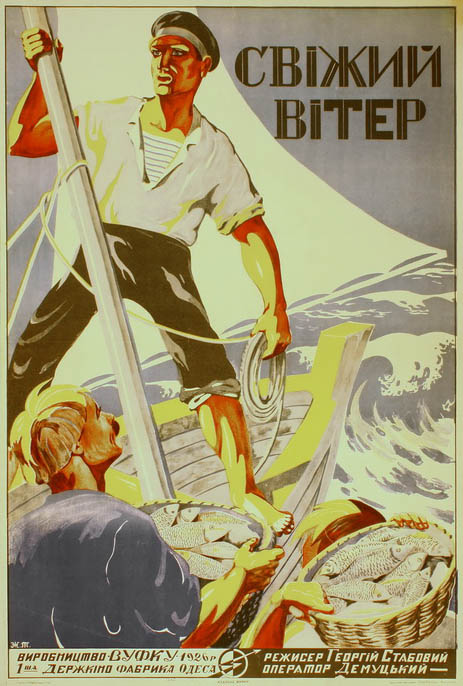 1927, First Film Studio VUFKU (Odesa), 6 parts / 1,640 m
The demobilised Red Army soldier Bratchyk returns to the fishermen's village.
Deceived by the "bookkepping" of the dealer Savva (Spira), Bratchyk convinces fishermen not to sell their fish to this greedy man. Savva (Spira) instigates the bandit Odnookyi to kill Bratchyk.
The fishermen find out about their plot. Savva (Spira) is arrested. A fishermen cooperative is established in the village, and Bratchyk becomes its head.
The film was released on 18 January 1927 in Kyiv and on 20 December 1927 in Moscow. The film is lost.