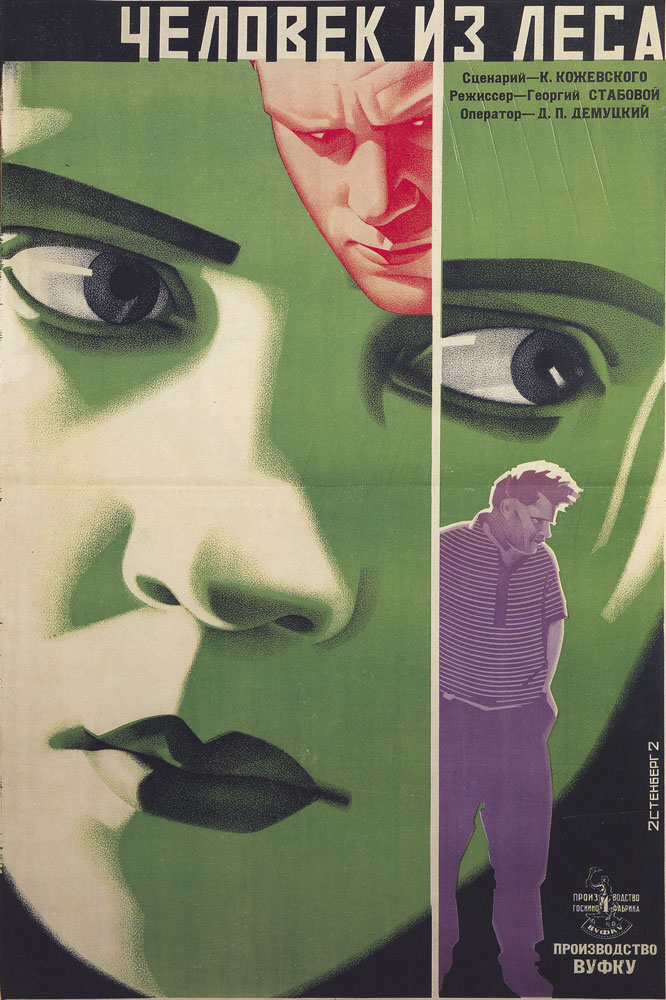 Forest Man / Revenge for the Past / Hunter Poloz

1928, First Film Studio VUFKU (Odesa), 7 parts / 1,700 m
The first years of industrialisation. Disguised as a hunter, an ex-White officer Poloz, who is connected to the international intelligence, is hiding in the forest where the construction of a new power station has begun. An intern making photos of the buildings suddenly notices Poloz.
Frightened to be exposed, Poloz kills the guy and makes a cut in the base of the scaffolding of the main building of the power station. In face of a failure, counting on his ex-wife Katia's help, Poloz kidnaps a 10-year-old boy. Hrai, an engineer and the father of the kidnapped boy, finds Poloz's hiding place in the forest, and his assistant Varrava shoots the White officer at that very moment when he tries to explode the main building of the power station.
The film is lost.