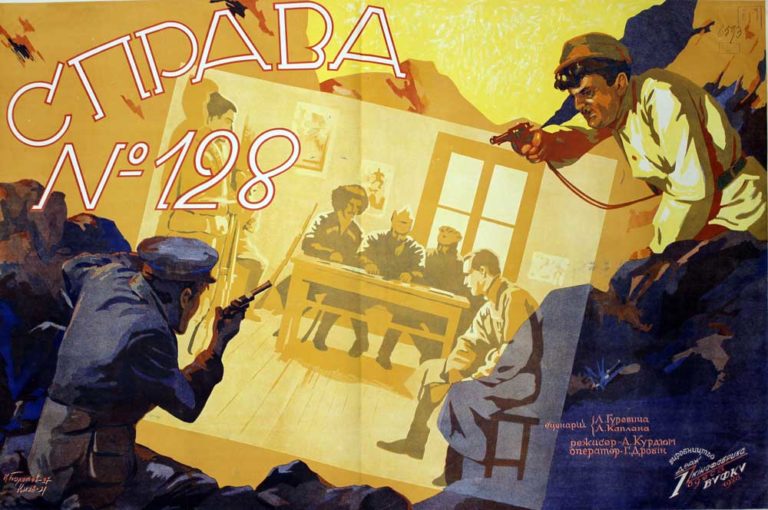 Стерта сторінка / Шпигун / Не можна
1927, Перша кінофабрика ВУФКУ (Одеса), 6 ч. / 1737–1750 м
All over a sudden, in the street, the prosecutor Kravtsov recognizes the White Guard Vinter, sentenced to execution. The Red Army soldier Prokopchuk was supposed to carry out the sentence, however, it is found out that he felt sorry for the prisoner and released him. The agents of the State Political Directorate hunt down Vinter and the group of "smugglers and spies" headed by him. To catch the criminal, Prokopchuk works as a coastal guard. He tracks down Vinter returning from abroad on a schooner. In a desperate fight Prokopchuk dies with his enemy.
The film was released on 22 March 1927 in Kyiv. In September 1929, the film was demonstrated in the Russian USSR.