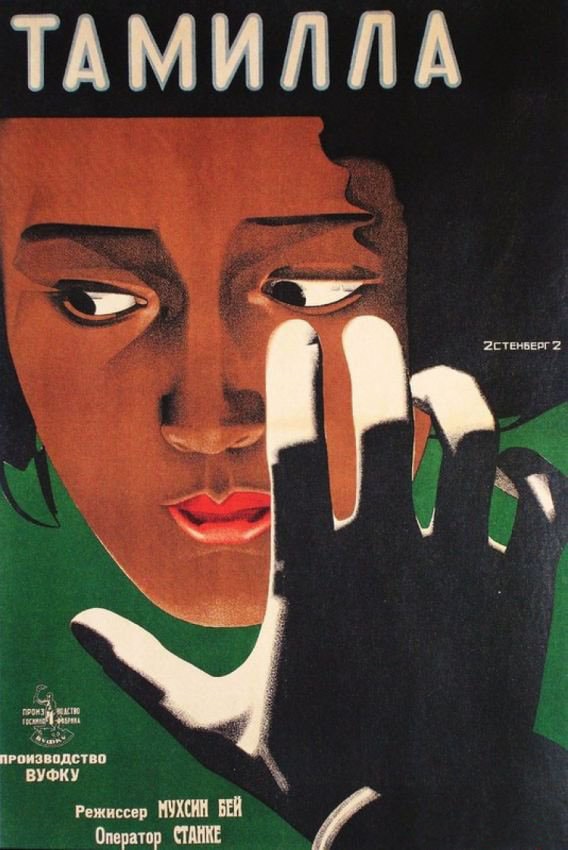 Three Times Sold Woman / For What Was She Judged / Woman as a Commodity

1928, First Film Studio VUFKU (Odesa), 6 parts / 1,636 m
It is a screening of Ferdinand Duchêne's novel of the same name.
The story is set in one of the French colonies in Northern Africa. When Tamilla was still a child, her father sold her to an old merchandise Lakhrash. However, when she grew up, he gives her as a wife to the Bedouin named Akli, and gets a high bride-price for her again. Old Lakhrash returns home from a distant journey and insists that Tamilla be given to him as it is fair. To pay off the old merchant, Tamilla begs her husband to give her money. When Akli, advised by his sister, takes a second wife, insulted Tamilla takes her child and returns to her family. And her father sells her to Lakhrash again. Lakhrash kills Tamilla's child and accuses her of the crime… Many years on, Tamilla, an old woman, is released from prison. No one needs her. Desperate Tamilla commits a suicide.
The film has survived without the sixth part.
Five parts of the film are stored at the Cinema Fund of the National Oleksandr Dovzhenko Centre.