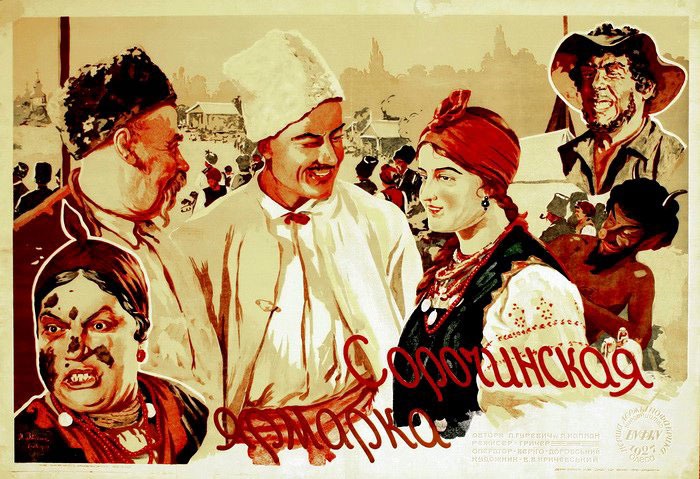 1927, First Film Studio VUFKU (Odesa), 7 parts / 2,370 m
It is a screening of M. V. Gogol's short novel of the same name.
Solopii with his grumpy wife Khyvria and their beautiful daughter Paraska travel to the fair at Sorochyntsi. The cheerful guy Hryts finds the girl very attractive, and she seems to like him too. Maybe it would have been fine like in other similar cases, haven't Hrytsko made fun of his future mother-in-law. Khyvria feels hatred towards the guy. Roma men, cattle dealers, are involved in the situation. They promise to help Hryts if he sells his oxen at a cheap price. They agreed. And that is when devils show up at the fair. Roma men lock Khyvria in a barn, and Paraska and Hryts have a chance to get married…
The film is lost.
Hurevych's and M. Kaplan's script was approved by the Higher Repertoire Committee on 30 August 1928. The shooting began on 01 October 1926 and finished on 05 November 1927. The film was released on 24 July 1927 in Kyiv and on 06 December 1927 in Moscow.