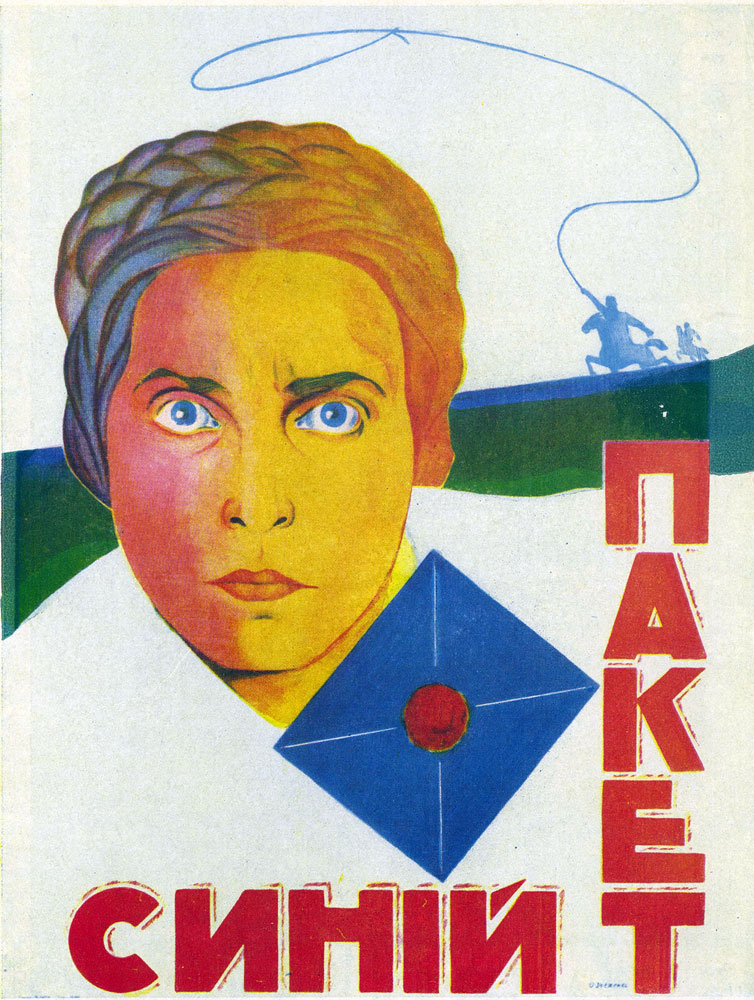 1926, First Film Studio VUFKU (Odesa), 6 parts / 1,341 m
During the liberation struggle in Ukraine, one of the villages is getting ready for a pro-Bolshevik rebellion against haidamakas and the Polish zlachta. The rebel leader Zub offers the rebel committee to establish a contact with the Red Army headquarters under Hurchak located near the village. For this reason, the young worker Petro, Zub's son, is sent to Hurchak with a package. Petro receives a secret letter. On his way home, Petro visits his girlfriend Nadiika. Her father, a rich man, steals the secret blue package. Petro finds out about this fact only at the rebel camp. His beloved Nadiika saves him from execution as she comes on her horse just on time and returns the blue package stolen by her father.
The film is based on the adventure story In the Name of Discipline by K. Hain.
The film was released on 20 April 1926 in Kyiv and on 16 March 1928 in Moscow. The film is lost.