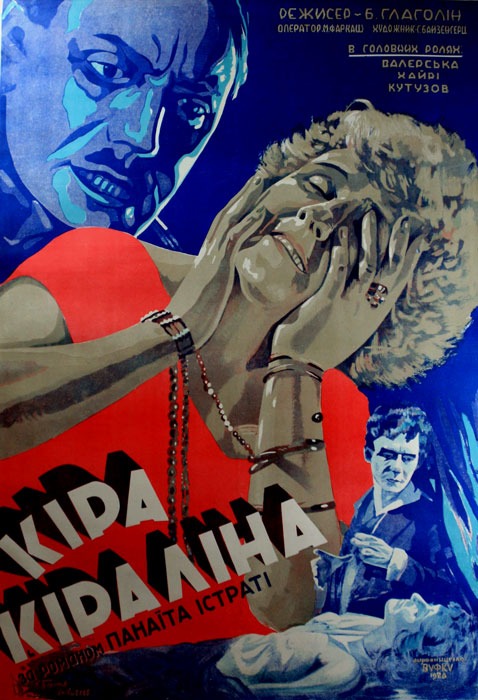 1927, Second Film Studio VUFKU (Yalta), 7 parts / 2,369 m
The film is based on Panait Istrati's novel of the same name.
To pay off their debts, parents sell their daughter Kira to an old coach maker, a wealthy man Stavro, before her birth. When Kira is 13 years old, Stavro takes her to his home as a slave wife. Soon, they have children. Constant humiliation forces her to indulge in lust. It seems to her that due to such behaviour she can free herself from Stavro's tyranny, but, in fact, she gets to an even worse person, Nazim-Effendi, a human smuggler. Kira asks her brother for help, she tries to escape. Stavro, her ex-husband, kills her. Kira's daughter Kiralina does not have a better fate: Nazim-Effendi sells her into slavery.