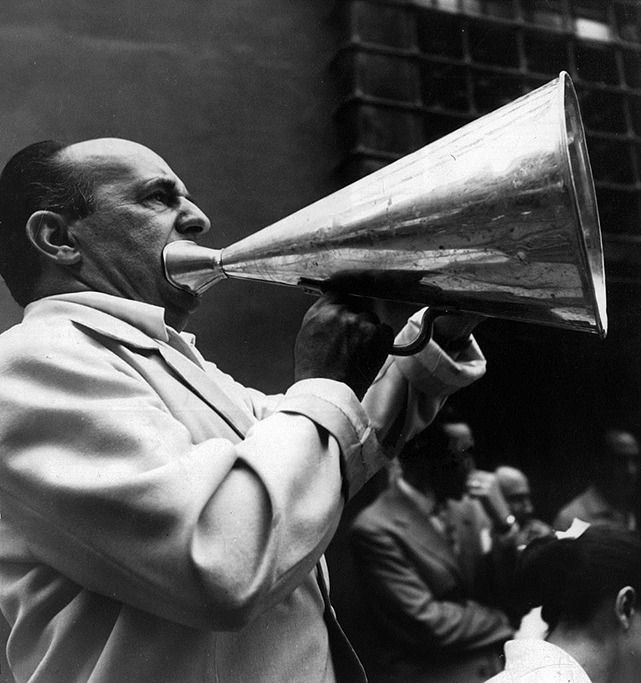 Leonid Mohylevskyi (Leo Moguy) was a Ukrainian, French, Italian, and American director, one of the pioneers of Ukrainian newsreels, a film critic.
Mohylevskyi was born in Odesa in a family of a merchandise. During World War I, he was a soldier of the 51st Lithuanian infantry regiment of the Imperial Russian Army in Simferopol. After the war, he was a medical student and worked part-time at the film studio of Dmytro Kharytonov who came from Moscow to Odesa.
Mohylevskyi did not become a doctor, however, graduating from Odesa Institute of National Economy in 1924, he became a lawyer. Soon, he was invited to work as a VUFKU legal advisor at Odesa Film Studio. Mohylevskyi showed interest not only in the letter of the law, but also in laws and principles of film editing as he assisted the director Mykola Saltykov.
In 1927, Mohylevskyi was the head of the Newsreel Department VUFKU, was a colleague of Dziga Vertov and Mikhail Kaufman. Together with Oleksandr Dovzhenko he initiated the creation of the first library of Ukrainian films. The department headed by Mohylevskyi began to issue Kinotyzhden, and later, Kinozhurnal VUFKU, a collection of fresh newsreels, "timely and urgent," that became nearly the only source of news at that time.
Then, Mohylevskyi made two mashup films, How It Was (1927) and Documents of the Era (1928), in collaboration with the director Ya. Habovych. The latter was the most popular VUFKU mashup film based on 150,000 meters of newsreels dating back to 1917-1922.
Leonid Mohylevskyi used archive materials ("some positive fragments" and pre-revolutionary "rubbish") stored in VUFKU archives or bought from other film studios or private persons as the basis for his film.
An active member of the society Friends of Soviet Cinema, Mohylevskyi edited 16 short films for them, such as Now! and Peak ticket (Піковий квиток) filmed by amateur Experimental Film Studio headed by Hlib Zatvornytskyi.
In 1929, the director migrated to France, and during World War II, he moved to the USA. Later, he returned to Europe and filmed in France and Italy. After leaving the USSR, he made about 20 films. In 1938, Leonid Moguy's film Prison Without Bars took part in Venice Film Festival, where it received the Cup of the Ministry of Popular Culture and was nominated for Best Foreign Film.
In 1947, the film Bethsabée was nominated for Grand Jury Prize of Venice Film Festival. In 1950, Moguy's film Tomorrow Is Too Late was nominated for Golden Lion of Venice Film Festival and was recognised as the best Italian film of the year. Quentin Tarantino mentioned Leonid Moguy's films Paris After Dark and Action in Arabia as those which inspired him to create Inglourious Basterds (2009). He ranked them together with Jean Renoir's and Fritz Lang's works.