THE CITY, DRUGS, AND THE CINEMA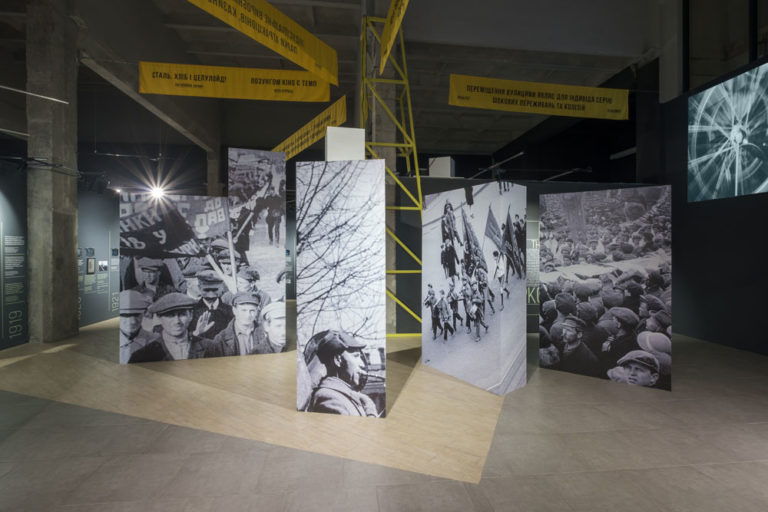 Installation "The City"
Experimental urban planning was one of the most important vectors of the Soviet utopia aimed at creating new architectural designs for a new person – a collective creature.
It is no wonder that the "leading minds" like Kazimir Malevich (Architecton Gota) and Vladimir Tatlin (Tatlin's Tower) worked on the image of a perfect Soviet city.
In the 1920s, Ukraine was mainly a rural country: only one sixth of the population lived in cities.
Therefore, industrial production, the newest transport infrastructure and huge crowds in the streets – the experience, which was extreme even for city dwellers – changed former peasants' perception of space and reality forever. 
The Suprematist structure of our imaginary Soviet city, on the one hand, refers to the rational urban projects of Soviet engineers intended to organise human masses in parades and demonstrations; and, on the other hand, it reflects the bewilderment and disorientation, anxiety and discomfort experienced by city residents and visitors in the 1920s. The sound installation by the sound artist Heorhii Potopalskyi adds sounds of a contemporary city to this somewhat chaotic space, thus combining two temporal dimensions and the experience of two different generations' living in the city.