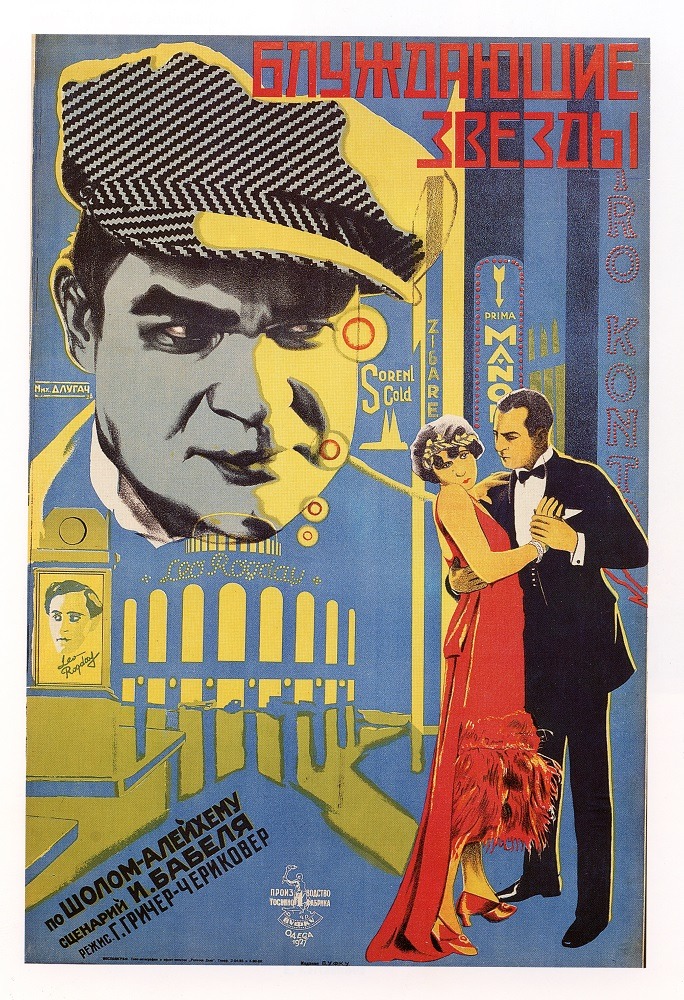 1927, First Film Studio VUFKU (Odesa), 7 parts / 1,991-2,157 m
A talented violin player Lova Ratkovych lives in a small Jewish town. He is in love with the Jewish girl Rakhil, but his father does not allow him to marry the poor girl. Lova emigrates and following some hardships he becomes an outstanding violin player Leo Rohdai, a star of the promoter Maffi. When touring, in one of the cities Leo meets Rakhil who was forced to emigrate because of political reasons… The wandering stars join again.
The film is based on Sholem Aleichem's novel of the same name.
The film was released on 04 January 1927 in Kyiv and on 14 February 1927 in Moscow.
The film is lost.