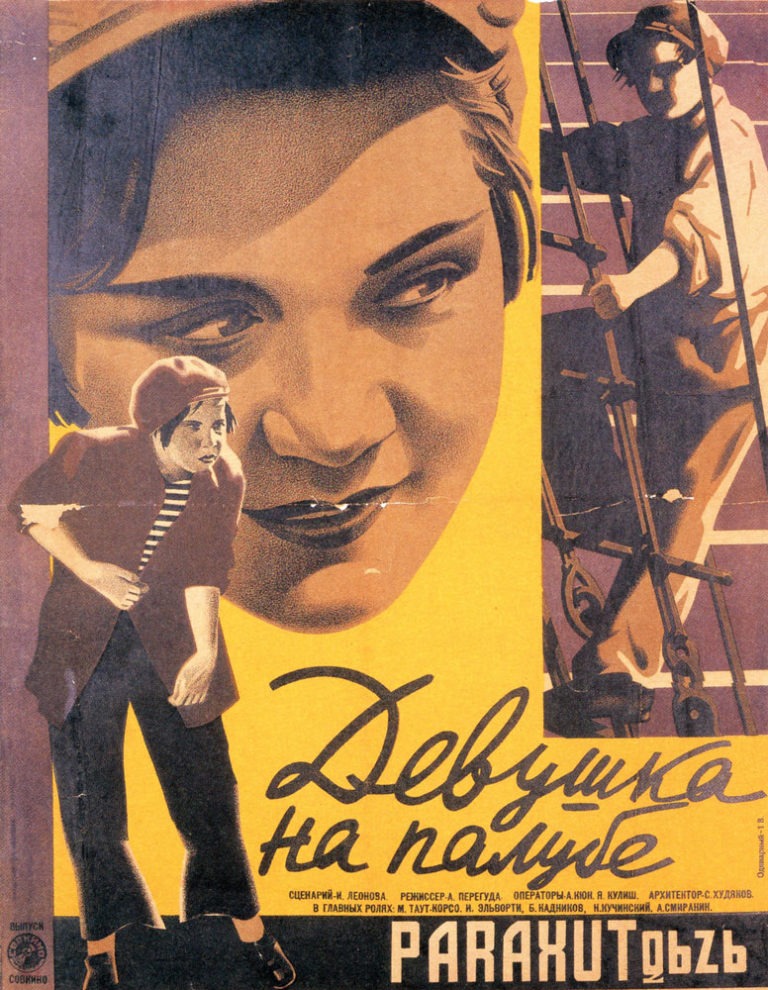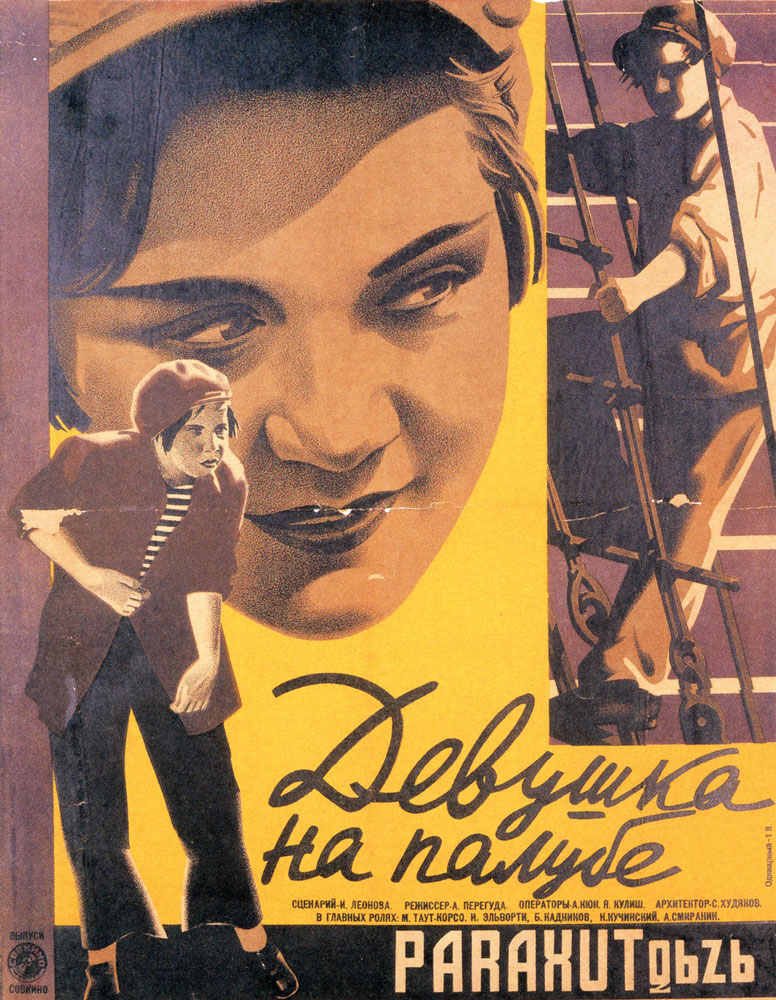 Watch out

1928, First Film Studio VUFKU (Odesa), 6 parts / 1,444 m
The plot is based on the short novel The Woman at Sea by the Russian writer Alexey Novikov-Priboy, which tells a story of a woman who has won the right to become a sailor.
Sailors of a large sailing ship save a female fisher Olia, whose boat sank in the open sea. The girl stays on the ship that sets sail on a long voyage. Over time, Olia begins doing the same work as other sailors, and during a storm she behaves like a real sea-wolf.
The capable girl attracts attention of the second officer Shataba, and he starts teaching her naval skills. The girl's presence on the ship causes discomfort among the crew. The situation settles peacefully, when the crew members find out that Olia and the captain's mate love each other. Olia is sent to study at the nautical school. Later, after the graduation, the girl navigator goes on her first independent voyage.
The film is lost.
The film was released on 19 November 1928 in Kyiv and on 11 March 1929 in Moscow.