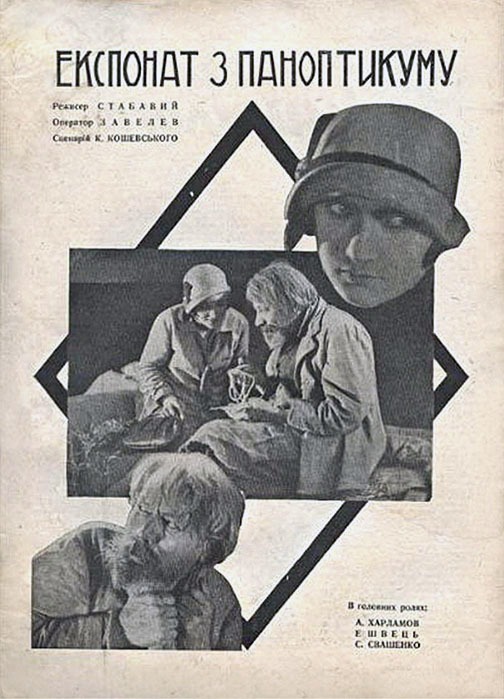 The Exhibit from Panopticon
1929, First Film Studio VUFKU (Odesa), 7 parts / 1,910 m
The film is about the life of a White emigrant returning to Soviet Russia.
Horodynskyi, a county activist, an emigrant who left the country during the civil war, returns home. For ten years, while he was abroad, his family was waiting for him. His wife and daughter are happy to see him. However, he has more and more hatred for the new regime. Horodynskyi displaces his anger on his family: he beats his wife and tries to kill his son. His family has just about enough, they kick him out of home.
At the end of the film, Horodynskyi is no longer alive, he turns into an exhibit from panopticon.
The film is lost.