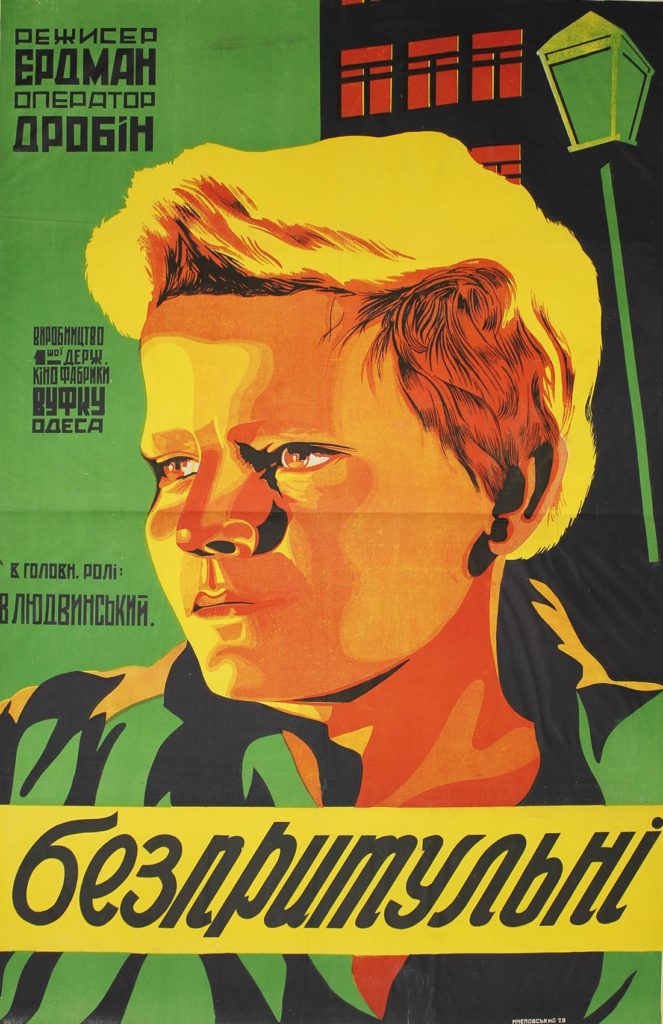 Reckless

1928, VUFKU's First Film Studio (Odesa), 5 parts / 1382 m
A children's drama. A boy named Vasia lives in a small Soviet seaport town with his alcoholic father and his sister Hanusia. The father is killed by his friends in a drunk conflict. Hanusia is sent to the children's colony. Vasia joins the group of street kids.
One day, the leader of street kids Koska and his friend nicknamed Sailor catch Alia, shoemaker Chuhunov's daughter, aiming to get a ransom for her. While Koska and Sailor negotiate with the father, Vasia who was told to watch Alia, lets her go and takes her to the father. The sentence of the street kids is clear – it is a betrayal. Koska and Sailor start hunting the boy.
Escaping from Sailor, Vasia gets on a sailboat that belongs to the children's colony. He meets his sister Hanusia there and stays on the boat as a sailor.
The film was lost.