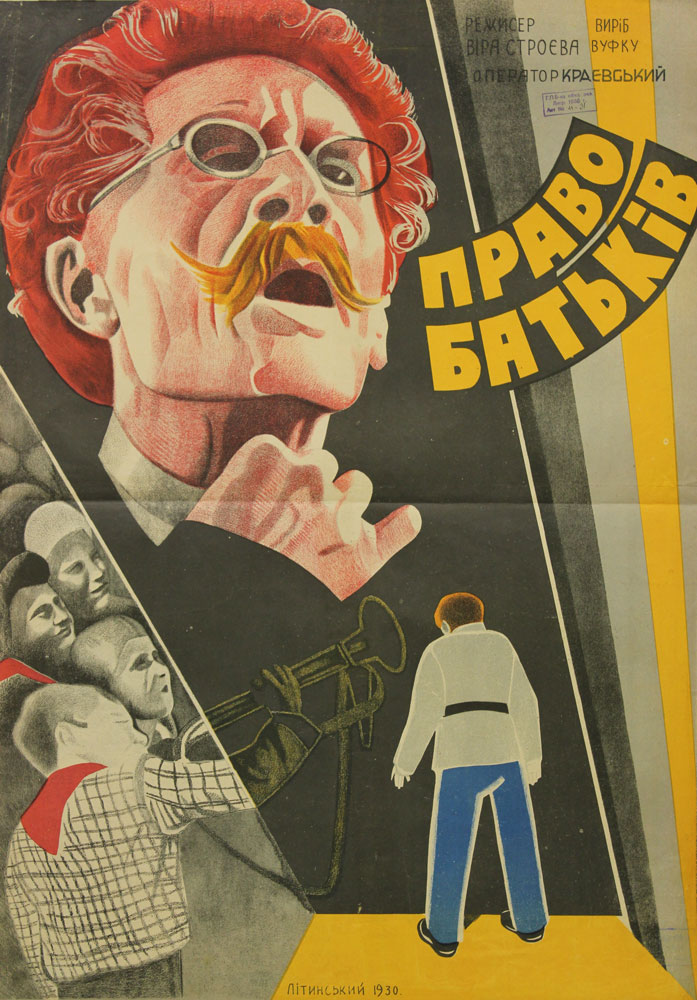 1930, Odesa Film Studio Ukrainfilm, 6 parts / 1,850 m
The film discloses the wrong parenting methods.
The watchmaker practices the so-called "parents' right" as he heavily beats his son Borys for every mistake. The boy is timid and angry, he does not believe anyone and has no friends. Once, while students of the Polytechnic School where Borys studies are having a PE lesson, he intentionally destroys the scale model they have been working on. The teacher prevents the cruel punishment of the boy. The school staff commits to re-educate Borys.
The film is lost.