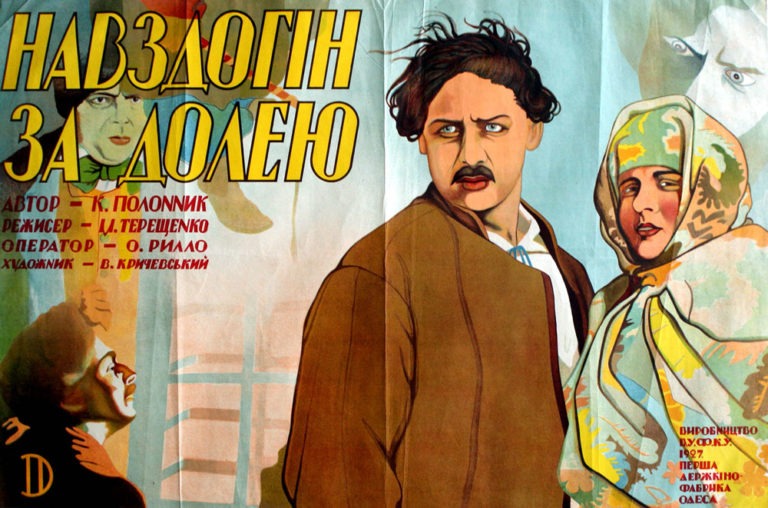 1927, First Film Studio VUFKU (Odesa), 6 parts / 1,605 m
The film is based on a short novel by M. Kotsiubynskyi At a High Price.
Saving his life from inevitable lord's punishment, the farmworker Ostap Mandryka escapes to Bulgaria. Injured during the border crossing, he and other escapees manage to get to the place. He faces a lot of hardships and misery. Ostap does not find his happiness abroad and returns home…
The script was approved by the Higher Repertoire Committee on 12 October 1926; it was published as a separate edition; the shooting began on 24 December 1926 and finished on 1 May 1927. The film was released on 19 July 1927 in Kyiv and on 27 January 1928 in Moscow.
The film is lost