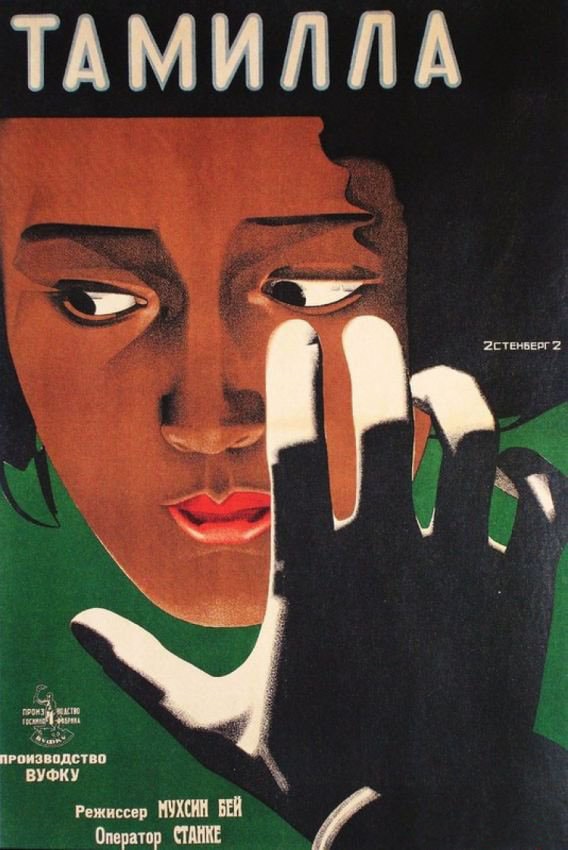 Three-Times Sold / (What Was She Accused Of?
1928, First Film Studio VUFKU (Odesa), 6 reels, 1636 m
Algeria under French administration. Tamilla is an easy-going teenage girl, daughter of Kabyle patriarch Mezian, who seeks a successful marriage for her. First, he promises Tamilla to the old merchant Lakhrash. Then, she is immediately `sold` again, this time to handsome Akli. With Akli, Tamilla is happy, but the young bedouin gets bored soon and considers taking another wife. Meanwhile, Mezian plots to take more money from Akli to pay Lakhrash off. Lakhrash is lucky: in a while, he gets not only money but the girl herself, despite her just giving birth to Akli's child. The girl's life with her second husband ends with tragedy. Tamilla gets sentenced for the crime she didn't commit by French judges who are not concerned about berber lives. She gets released from prison, and yet she is `damaged goods` now.
Film is based on a novel of the same name by French author Ferdinand Duchêne. Duchêne spent most of his life holding various official posts in Algeria, which gave him much insight about the colonial justice system which is openly criticised in both his novel and the movie. Russian translation of Duchêne's book was published in Leningrad in 1926, and the production of movie adaptation started almost immediately — first with the director Boris Glagolin attached. Soon he was replaced with Muhsin Ertuğrul, a guest from Turkish Republic famously regarded as a godfather of Turkish cinema. `Algerian` outdoors scenes were shot in Baku, and «Tamilla» is ripe with picturesque views of Azerbaijani capital's Inner City, namely, old town quarters around the Taza Pir Mosque and Bibi-Heybat Mosque.
Ertuğrul's early cut was a 7 part (1969 m) movie, which was immediately cut down to 6 parts (1636 m). Still, following the bad luck of «Spartacus» — director's previous Ukrainian production, «Tamilla» was poorly received. Critics bashed the movie's overly complicated storyline, and the box office results were mediocre.
After VUFKU was rebranded as Ukrainfilm, «Tamilla» got re-cut several times with a purpose of a new theatrical release. A 5-part version, re-named «What Was She Accused Of?», was created roughly around 1930; it is preserved in the Oleksandr Dovzhenko National Centre film fund. Its plot is substantially simplified compared to the novel-like original cut. Deep into the 1930s, yet another cut was produced by one «V.Khrennikov(a)»; this version has a new set of Russian-language intertitles in which, prominently, the main character's name is changed from Tamilla to Iamina. This version is preserved in the German Federal Archives.
Archive documents below are useful in recreating the movie's complicated history. A typescript of the intertitles for a 6-part cut corresponds with a lost original cut. Russian-language intertitles for a 5-part cut are close to the 1930 (?) version. Edit decision list represents one of the later re-edits.