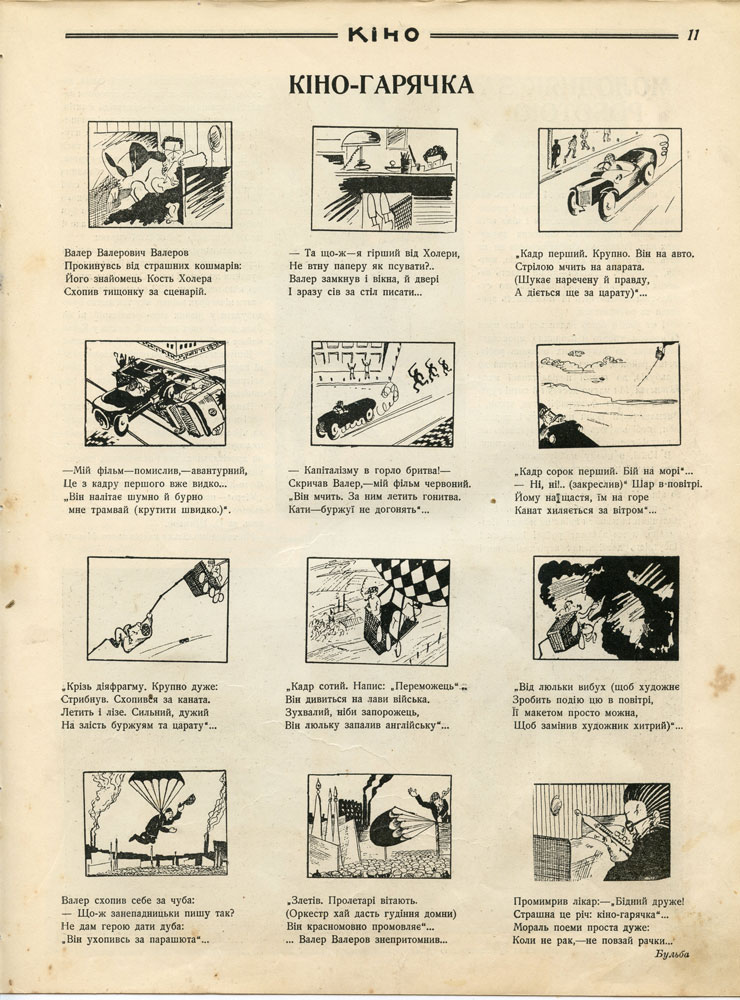 VUFKU's success through the prism of documents
Although it nationalised properties of pre-revolutionary photography and filmmaking companies, VUFKU, established in March 1922, faced the post-revolutionary devastation and catastrophic shortage of technical infrastructure. At Yalta and Odesa Film Studios there were neither projectors to demonstrate films that had already been shot, nor cameras and film to make new pictures, nor experts on the staff.
However, headed by the former "soldiers of the revolution" Zakhar Khelmno, Pavlo Neches and Heorhii Tasin, VUFKU recovered soon. They established trade relations with the famous producers of filmmaking equipment in Europe like Debris, Pathé, Agfa, Kodak, Carl Zeiss (even today, one can hardly imagine a modern smartphone without this company).
In the next years, VUFKU managed to increase the number of films made annually fivefold, the number of screens sevenfold, and the number of employees almost eightfold. In 1927, VUFKU produced more than one third of all films in the USSR and more full-length films than annually produced in Ukraine nowadays.
Moreover, VUFKU promoted the cinema cult among people. The republic was struck by cinephilia: there were a lot of amateur script writers and those, who wanted to be background actors. The director of Odesa Film Studio Pavlo Neches wrote a book Film Actors and Cinephiles (1930) on this topic where he stated, "Cinephilia is a real problem of our times."