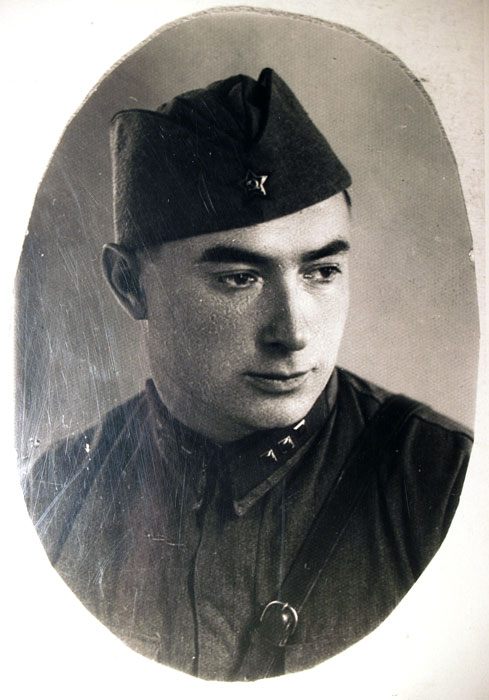 Vadym Okhremenko (Okhrimenko) was a Ukrainian author and scriptwriter.
He was fond of literature from childhood. When at school, he was part of a newspaper where he started his literary activities.
Since 25 y.o., he was a reporter of the Soviet newspaper Komsomolskaya Pravda (until 1938) and later of Pravda.
His literary works were first published in 1924. His first renowned work was a short novel Tsybala (1928), based on which Mykola Shpykovskyi made the film Self-Seeker in 1929.
In cinema he made his début as a co-author of the script of Arnold Kordium's film Dzhalma (1928).
Later, he gained reputation as an author of numerous novellas and essays on heroic serving to the Soviet Union, which were filled with subtle humour and love of nature.
His most famous works were «Місто ентузіастів» (The City of Enthusiasts) (1930), «Оповідання про Щорса» (A Story About Shchors) (1934), «Каштани» (Chestnuts) (1936), «На байдарках» (On the Kayaks) (1937). He wrote scripts for Lazar Frenkel's film One of the Guys (1930), Yevhen Kosukhin's film Contact (1930), Pavlo Kolomoitsev's and Yevhen Kosukhin's film «Вогні Бессемеру» (1931) and Favst Lopatynskyi's agit-film «Висота №5» (1932).
He was friends with Maksym Rylsky. He lived in the legendary Kyiv Rolit house for a long time, and there he committed suicide on 21 November 1940. One theory is that it happened because of jealousy, and the other one is that he was forced to testify against Rylsky.