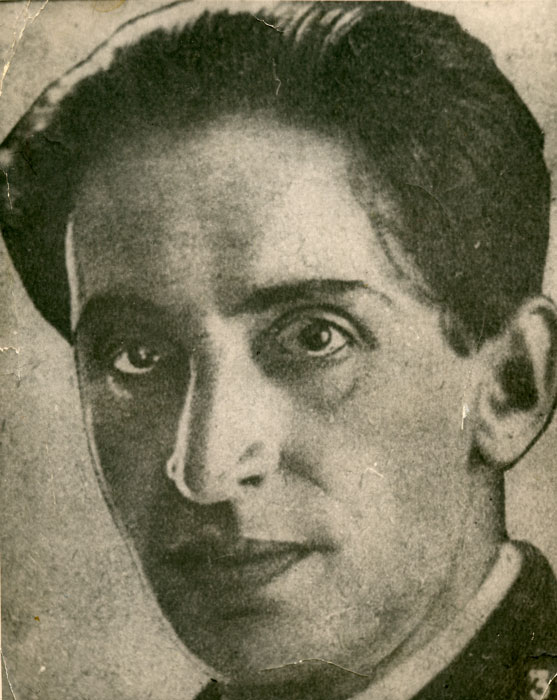 Heorhii Tasin (Rozov) was a Ukrainian director of feature and documentary films, one of pioneers of Ukrainian film industry.
He was born in the town of Shumiachi, Mohylevska guberniia. After graduating from Petrograd Institute of Psychoneurology, he headed Kyiv District Photo and Cinema Committee, and soon the All-Ukrainian Cinema Committee, which was the first centralised governing body of the newly nationalised film industry of Ukraine.
He was the first director of Yalta (1925-1927) and the second director of Odesa Film Studios (1923-1924). At the same time, he wrote scripts for a number of significant films, with Vladimir Gardin's Spectre Is Haunting Europe and Les Kurbas's Arsenaltsi among them. His directorial début was Alim about the liberation struggle of the Crimean Tatars based on Mykola Bazhan's script. Continuing to work with the topic of humiliation, Tasin filmed Warrant Order (1927), one of the most powerful Ukrainian films about female emancipation.
One year later, his two definite hits, The Night Couchman (1929) and Jimmy Higgings (1928), were released.
Tasin's biggest success in sound films were Nazar Stodolia (1937) based on Taras Shevchenko's play of the same name and Karmeliuk (1938) based on his own script. After the war, the director paid for these films traditionally accused of "national bias" with suspension from feature film cinematography.
When returning from evacuation, Heorhii Tasin worked as a director of Ukrainian Studio of Newsreels and Documentary Films, which, in fact, functioned as "an honorary exile" for directors who were out of favour. There he made such films as 25 Years of Soviet Theatre (1944), Parade of Power and Beauty (1945), Soviet Ukraine (1947).