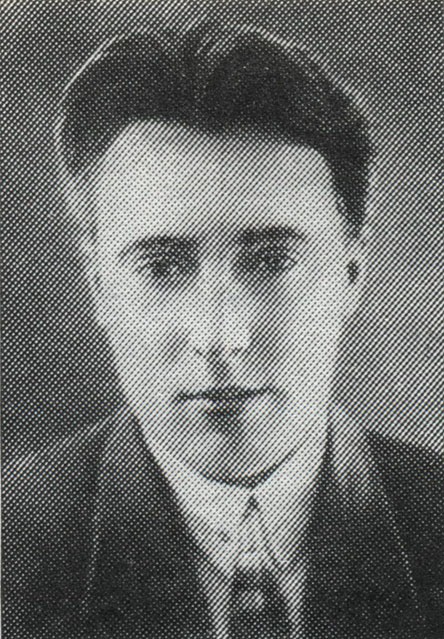 Dmytro Buzko was a poet and writer, close to Futurists, one of the brightest Ukrainian cinema theorists of the 1920s, a scriptwriter, and a public activist.
He was born in Kherson region in a family of a priest. After graduating from Odesa Seminary, he became a member of a student revolutionary group and entered the Socialist Revolutionary Party. Before World War I, escaping from a penal colony through Switzerland, Belgium, Great Britain, Italy, Sweden he settled in Denmark, where he studied at the Royal Agricultural University.
In 1918, during the Ukrainian Revolution, Buzko was a translator at the Ministry of Foreign Affairs of Skoropadskyi Government, a press attaché of the diplomatic mission of the Ukrainian People's Republic to Denmark.
After working in Odesa Cheka in the early 1920s, he burst into the literary and cultural life with his autobiographic detective Forest Beast (1923) about an espionage mission and destruction of otaman Zabolotnyi's units. Both the story and the film were quite popular with the audience. For several years, Buzko wrote scripts at Odesa Film Studio, namely, for Kurbas's films McDonald (1924) and Tovstopuzenko's Dream (1924), and for the first biopic about Shevchenko (Taras Shevchenko, 1926), which became the most expensive Ukrainian film of the 1920s.
Moreover, Buzko, a member of the literary organisation of Futurists Nova Generatsiia (1927-1931), became one of the brightest Ukrainian film critics. In 1924, an extensive article The Art of Screen which consisted of several parts and was written in the form of letters was published in the newspaper Literature, Science, Art, a supplement to Visti of the All-Ukrainian Central Executive Committee. And four years later, the State Publishing House of Ukraine published Buzko's book Cinema and Film Studio which became nearly the first Ukrainian dictionary writing about filmmaking.
In 1937, for his presumption that Stalin may be mistaken ("When our great and wise Stalin makes a mistake, we, the democracy, will say, 'you made a mistake'"), Buzko was excluded from the Soviet Writers' Union of Ukraine, arrested and shot down.