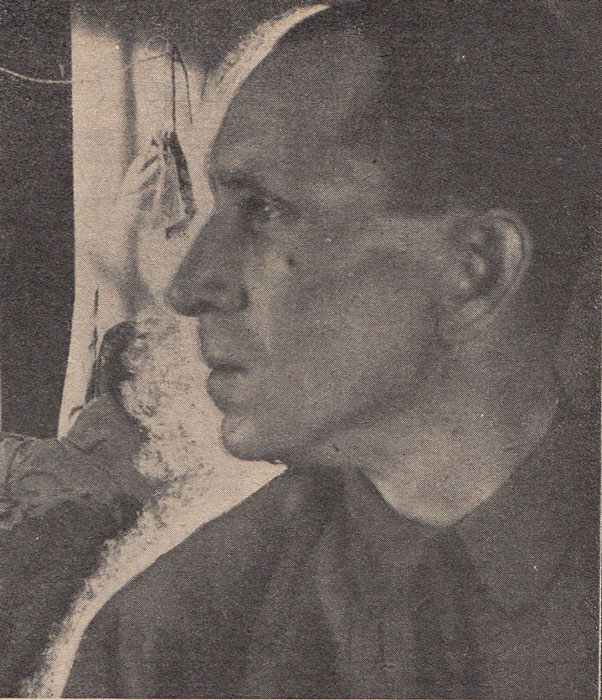 Oleksandr Perehuda was a Ukrainian film director, scriptwriter, editor and a member of the legendary Berezil theatre. 
He was born in Zhytomyr. He graduated from the Faculty of Maths of Kyiv University (1916) and from Lysenko Music and Drama School (1915).
Starting 1922, he was an actor of Berezil theatre.  He came to filmmaking together with Les Kurbas, as he was assisting to his mentor at his first film productions for VUFKU (1924-1925). In the autumn of 1924, he made his first short film Tovstopuzenko's Dream under the supervision of Les Kurbas. This film, alongside Kurbas's ones, was released as part of the film journal Flywheel. While Kurbas decided to return to theatre, Perehuda opted to work with Odesa Film Studio.  
In 1928, he assisted Amvrosii Buchma, another former Berezil actor, at his adventurous film Behind the Wall.  At the same time, he filmed drama The Girl from the Deck about a woman who struggled for the right to become a sailor.  The following year, in collaboration with outstanding cameramen Danylo Demutskyi and Oleksii Kaliuzhnyi, he filmed the melodrama Pilot and Girl.
In 1929, he transferred to the new Kyiv Film Studio, however, he never managed to direct a film there.
Swift political changes in the late 1920s made Perehuda, as well as many other VUFKU representatives, search for employment in nonfiction film productions, and later abandon filmmaking altogether.
Perehuda was able to return to filmmaking only in twenty years when he found a job of a scriptwriter and editor at Kyiv Film Studios (1951-1959) and joined the newly-formed Filmmakers' Union of Ukraine.