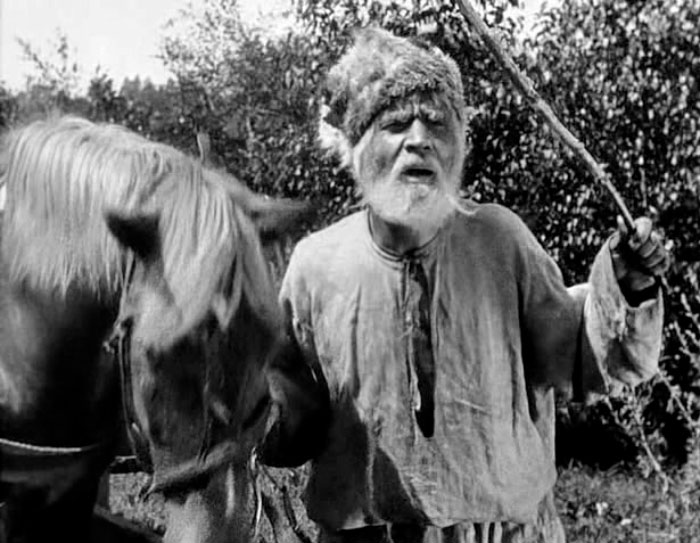 Mykola Nademskyi was a Ukrainian actor, who became popular thanks to Oleksandr Dovzhenko's films.
He was born in Kyiv. In 1906, he graduated from Kyiv School of Arts, where such well-known figures of Ukrainian avant-garde as Oleksandr Arkhypenko, Ivan Kavaleridze, and Anatol Petrytskyi studied.
Then he studied at Mariya Savina's theatre studio in Moscow, toured with Shakhmin's acting company to Stockholm and Helsinki.
He took part in World War I and further revolutionary events. In January 1918, he was a member of the pro-Bolshevik uprising at the Arsenal factory in Kyiv.
In 1920, he returned on stage, and as an actor and director worked in some provincial Ukrainian theatres.
He first appeared on screen in 1926, it was Volodymyr Vilner's film Benia Kryk (1926) based on Isaac Babel's script, which was shot at Odesa Film Studio. He played minor roles in Hamburg (1926) by Volodymyr Balliuzek, P. B. P. (1926) by Aksel Lundin and Heorhii Stabovyi, and also in Oleksandr Dovzhenko's early comedy Love's Berries (1926).
In 1927, he played grandfather Matvii in Joseph Rona's drama Boryslav is Laughing based on Ivan Franko's novel.
It was after this film, that the 35-year-old actor was identified with the role of an old man, and his most famous films were Dodzhenko's Zvenyhora (1927) and Earth (1930). 1927 was the most successful year for the actor who played in nine films.
Moreover, he could be seen in such VUFKU's masterpieces as Arsenal (1929) by Oleksandr Dovzhenko, Night Coachman (1928) by Heorhii Tasin, Three Rooms with a Kitchen (1928) by Mykola Shpykovskyi. Yet, Nademskyi's most meaningful and dramatic role was the role of a clown in Oleksandr Soloviov's film The Crowning Performance of Clown Georges (1928).
In the 1930s, Nademskyi played in Koliivshchina (1931) and Prometheus (1936) by Ivan Kavaleridze, and also in dozens of other films of Kyiv, Leningrad and Belarus film studios. In total, he played more than forty roles in over sixty films (he often played two or three roles in one film).
In 1937, Mykola Nademskyi was arrested by NKVD on a frame-up and shot as "an enemy of the people." His role of Taras Shevchenko in Prometheus was cut from the film and destroyed.