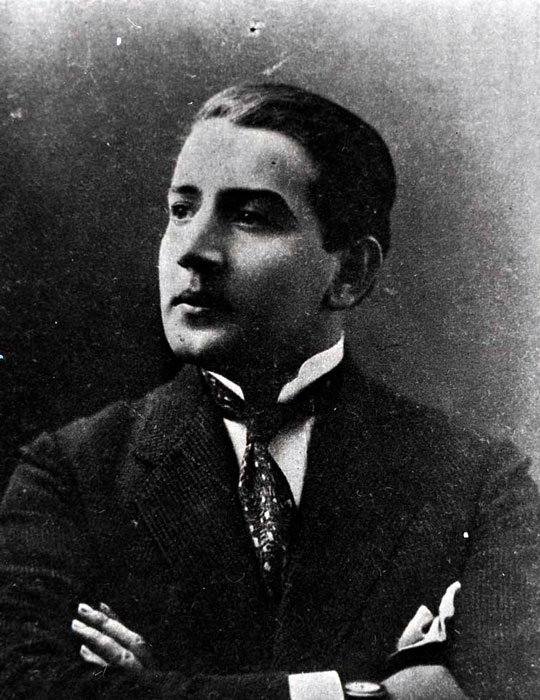 Lazar Frenkel was a Ukrainian director of children's films, an actor and scriptwriter.
He was born in Dnipropetrovsk in a family of a doctor. In 1923, he graduated from faculties of acting and directing of M.V. Lysenko Music and Drama Institute in Kyiv. Together with Hlib Zatvornytskyi and Oleksii Kapler he tried to create an independent film studio by Kyiv Komunkult theatre.
He worked at the legendary Berezil theatre. He was married to the actress Yevheniia Sadovska. He played in films Vasia the Reformer (1926) and Love (1933). However, he became popular due to children's films.
His most successful works were Street Kids (1928), The Dam Burst (1928), Robinson for Himself (1929), Together with the parents (1932), Amazing garden (1934).
In 1936, in collaboration with Hlib Zatvornytskyi he filmed the children's adventure film Tom Sawyer based on Mark Twain's novels The Adventures of Tom Sawyer and The Adventures of Huckleberry Finn. This film was the last Frenkel's full-length feature film.
After the war, he shot only documentary films, and in 1947, he became a full-time director of Ukrainian Studio of Newsreels and Documentary Films. Here, he shot dozens of films: Pioneer Holiday (1947), Complex Mechanization (1950), At One School (1952), Cherries (1953), First Steps, USSR Spartakiad (1955), Hearts of the Young (1957), Wonderful Gift, The Road to Life (1958), Youth of the Liberated Land (1959), Living Towards, The Young Cossacks (1960), where he regularly raised his favourite topic of youth and adolescence.