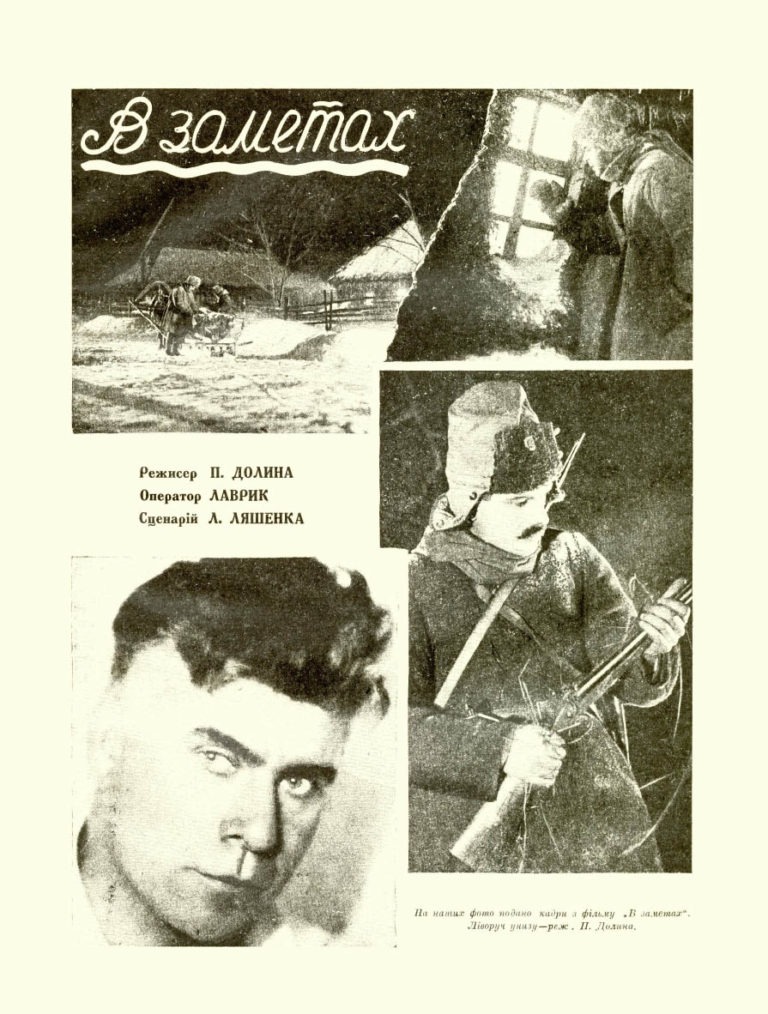 1929, First Film Studio VUFKU (Odesa), 6 parts / 1,730 m
1919. Ukraine. There are hetman's detachments on one side of the country, and in the thickets, on the other side, more and more partisan detachments are emerging. In the centre of the location of one of such detachments, a forester and his granddaughter Olia live in a small house.
Olia is a very brave and courageous girl. She has weapons with her when she gathers information and fulfils partisans' tasks. Hetman's followers track the girl down, find the forester's house and rob it. Taking advantage of the snowstorm, the commander of the partisan detachment, Burmysh, takes the wounded forester and Olia out of the woods. Hetman's people stop them on their way; Burmysh and Olia have to escape. Olia manages to warn the partisans.
They circle the hetman's detachment, destroy it and move forward to join the Red Army units.
The work on the film started on 25 January 1929 and finished on 15 April 1929. The film was released on 26 April 1929 in Kyiv and on 20 February 1930 in Moscow. The film is lost.