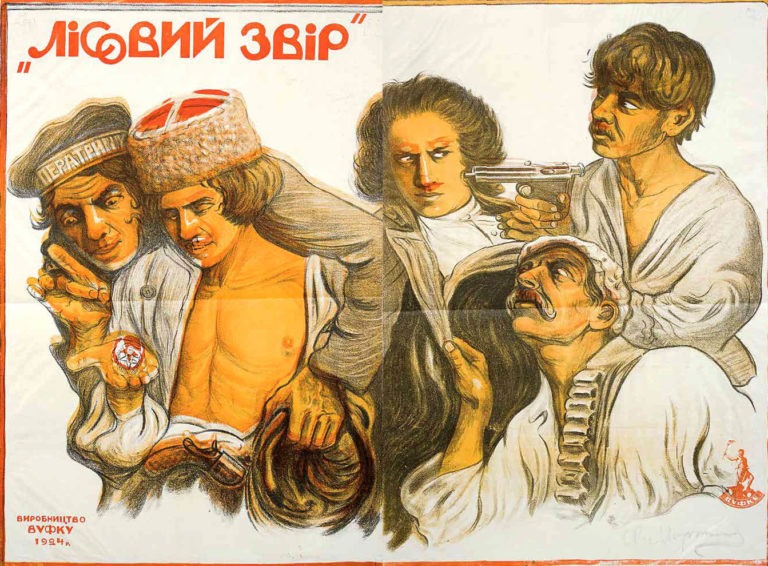 1925, First Film Studio VUFKU (Odesa), 8 parts / 2,560 m
1921. The struggle for Ukraine's liberation is going on. The leader of the haidamak movement in Odesa region, otaman Zabolotnyi, holds off the attack of the Red Army. His first officer Yukhym becomes disillusioned in the "kulak" otaman, joins the Soviet units and helps to make a trap for Zabolotnyi.
The film is based on the short novel by the writer-reemigrant Dmytro Buzko, who used to fight next to the real Semen Zabolotnyi. Moreover, real witnesses of the otaman's activities and the Red Army soldiers who fought with him were shot in the film.
The film was released on 17 June 1925 in Kyiv and on 28 June 1925 in Moscow. The film is lost.