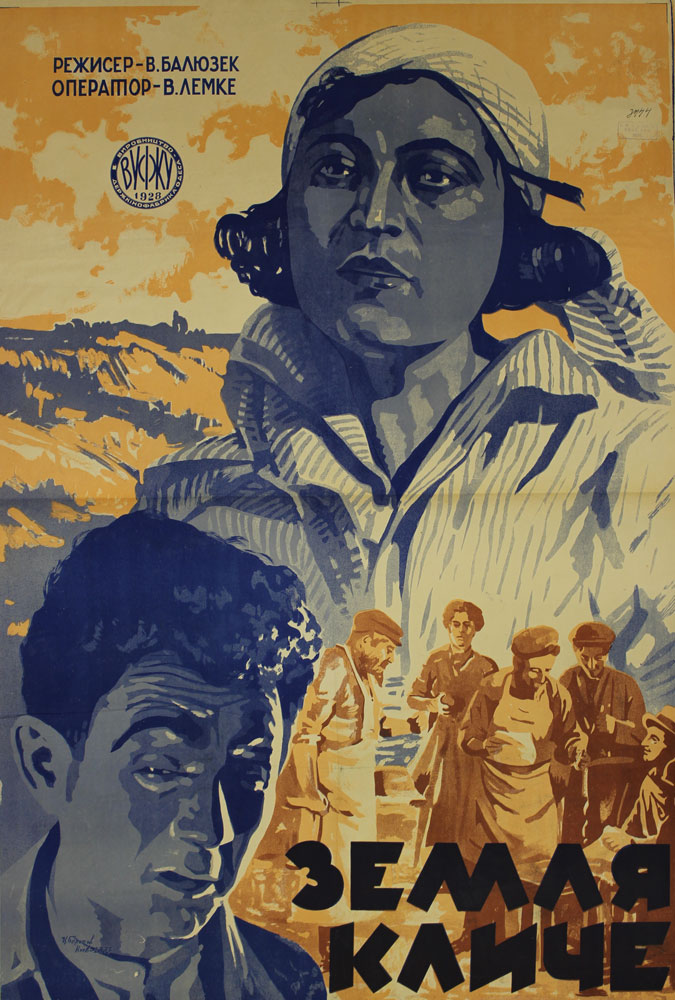 Cry in the Steppe / Rabin's Daughter
1928, First and Second Film Studio (Odesa / Yalta), 6 parts / 1,882 m
The Jewish town of Laden. Gitelie, rabbi's daughter, loves the blacksmith Gertel, but she is proposed as a wife to Froim, the son of the rich man Pinia Shpak.
Gertel establishes a collective farm on Shpak's lands confiscated by the revolution. Shpak the senior provokes his son and the local bandit Zeidel to set the buildings of the collective farm on fire.
The fire spreading during Froim's and Gitelie's wedding is extinguished. Gitelie runs away from Froim to her beloved Gertel.
The film is lost.
Zats's script was approved by the Higher Repertoire Committee (protocol No 3009) on 23 May 1927. The work on the film started on 15 July 1927 (Yalta) and finished on 19 January 1927 (Odesa).