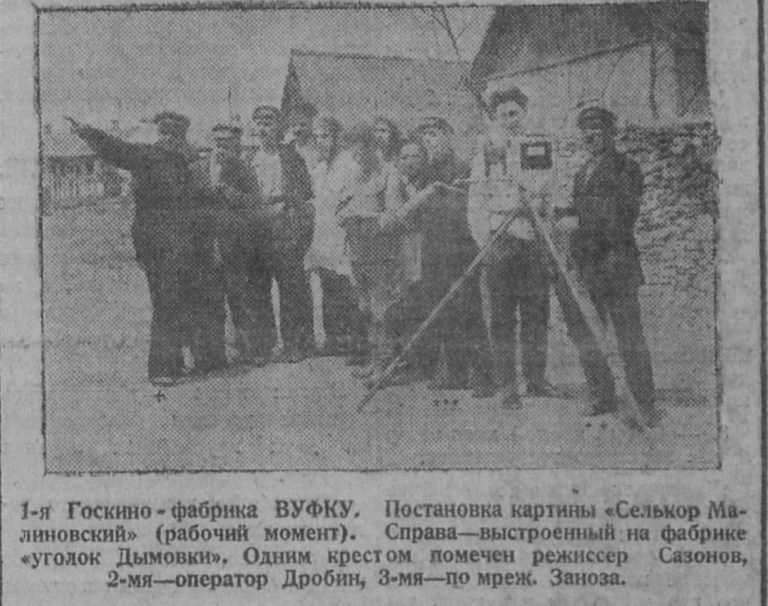 The Murder of the Rural Correspondent Malynovskyi / The Rural Correspondent Malynovskyi
1926, First Film Studio VUFKU (Odesa), 6-7 parts / 1,903-1,997 m
A remote Ukrainian village. A poor peasant Hryhorii Malynovskyi wants to expose those who resist revolutionary changes in the village. They are rich men headed by Kostiantyn Popandopulo who control the Village Council. Since poor peasants have certain benefits, the rich men decide to take Hryhorii off the list of poor peasants. Feeling angry, Hryhorii goes to the town and writes a letter to a newspaper. Malynovskyi is killed. The investigator solves the murder, criminals are prosecuted.
The film is based on the materials of the landmark case which made the headlines of the newspaper Pravda and was mentioned by Stalin. Kulaks allegedly killed the pro-Bolshevik village correspondent Hryhorii Malynovskyi in the village of Dymivka (later renamed after Malynovskyi into Malynivka, Odesa guberniia, now Mykolaiv oblast).
The film was released on 09 August 1926. The film has survived without the fifth part.
The film is stored at the Russian Gosfilmofond.