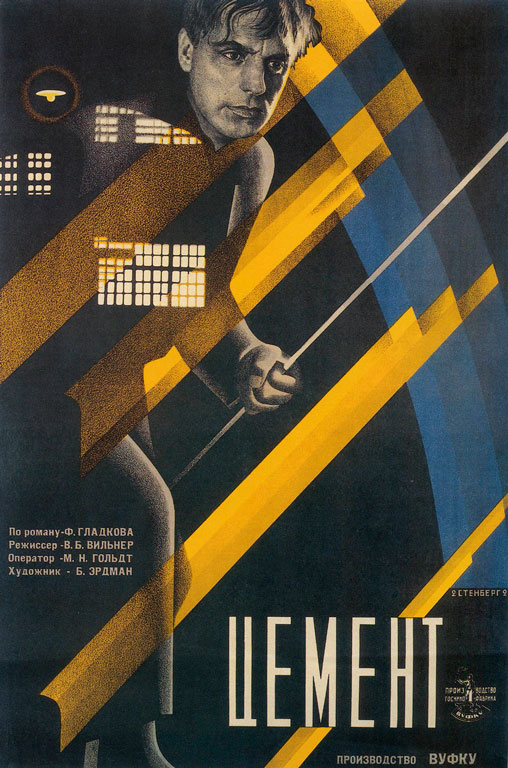 1928, First Film Studio VUFKU (Odesa), 8 parts / 2,258 m
Demobilised Hlib Chumalov, a former worker, returns to the ruined cement factory. He has the task to restore the factory and launch the production of cement which is badly needed for industrialisation. However, it is not easy, as the staff is demoralised by unemployment, old and new bureaucrats create obstacles, money and materials are lacking, and disguised "class enemies" undermine the restoration works…
The film is based on the novel Cement by the Russian writer Fedor Gladkov. The work was written in 1920 and published in 1925. Later, it was considered one of the first samples of a "production novel." It was quite popular with the readership and received favourable reviews from Gorky and Lunacharsky.
Davyd Marian's script was approved by the Higher Repertoire Committee on 28 December 1926. The shooting began on 10 February 1927 and finished on 16 July 1927.
Première: on 21 November 1927 (Kyiv); 20 April 1928 (Moscow).
The film is lost.