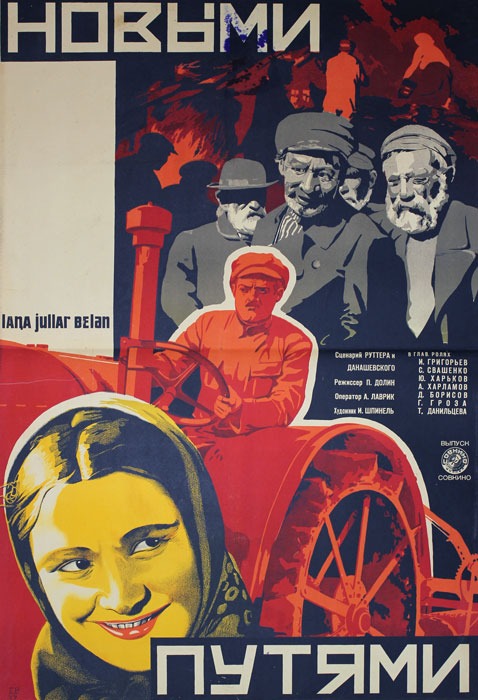 1929, First Film Studio VUFKU (Odesa), 6-7 parts / 1,903-1,997 m
In one of Ukrainian villages, poor peasants with Stepan Voiko, the head of the village council, decide to establish a collective farm. Those peasants who are wealthier disagree.
The meeting is disrupted. Opponents of the idea steal the grain, set the barn on fire and blame the head of the village council. During search and seizure in Voiko's house, they really find sacks with grains. However, the peasants do not want to believe that the head did the crime, and they find the people who are really guilty. They are arrested. A collective farm emerges in the village.
At the background of social events, a love story of Stepan Voiko and the farm labourer Yaryna unfolds.
The film is lost.