BORYS KOSAREV'S VIEW OF EARTH. PHOTO ALBUM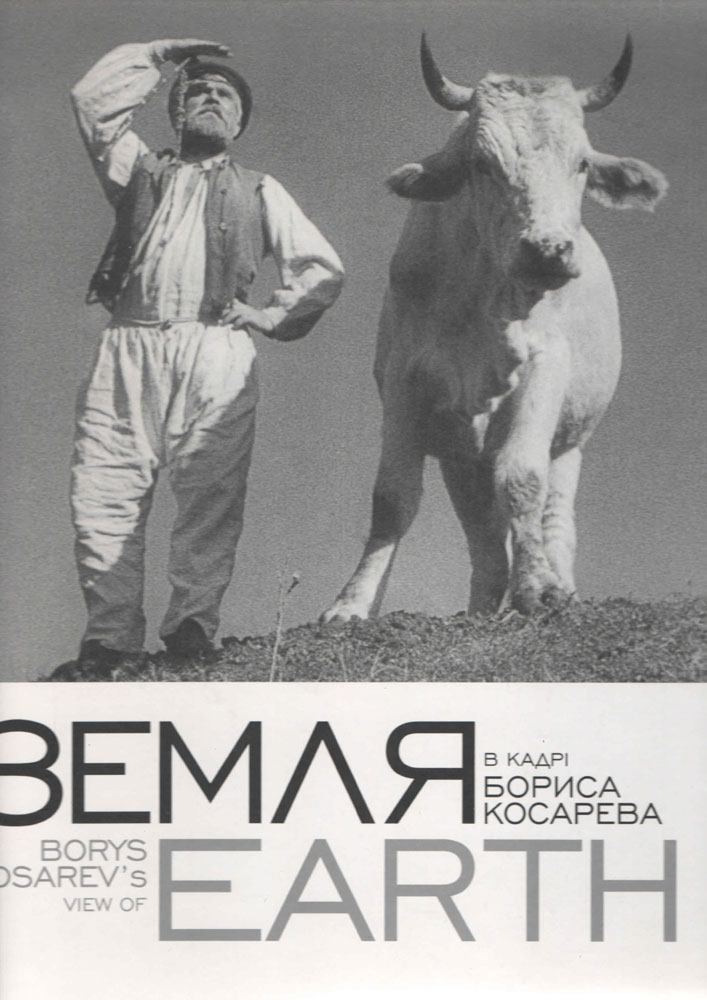 Borys Kosarev's view of Earth is the first album to introduce Kinooko (Cine-eye) series launched by Oleksandr Dovzhenko National Centre. The series is intended to demonstrate richness of Ukrainian modernist cinematic tradition of the 1920-1930s. Conceived as part of major program of events to celebrate the 90th anniversary of All-Ukrainian Photo-Cinema-Directorate (VUFKU), this album is based on a collection of photos by Borys Kosarev, a recently rediscovered Kharkiv avant-garde artist, carefully preserved by his daughter Nadiya.
Borys Kosarev, an assistant of the cinematographer Danylo Demutskyi at filming of Oleksandr Dovzhenko's Earth, was a heroic figure in the history of Ukrainian art. An amazing muralist graphic artist, scenic designer, photo artist, he became a patriarch and guardian of the great tradition of Ukrainian 20th century avant-garde, of which he was the contemporary. His importance for Ukrainian culture of the 20th century has only recently been revealed fully with the studies conducted by Kharkiv based researchers Tetiana Pavlova and Valentyna Chechyk.
Until recently, even film critics were not aware of Kosarev's engagement with the film crew of the greatest Ukrainian film Earth. His name was not mentioned in the titles that have been preserved. Nor were the names of Oleksandr Dovzhenko's second assistant Vasyl Khmuryi, who was repressed in the 1930s, and the film's art director Vasyl Krychevskyi , Jr., who emigrated from Ukraine in 1944. Through the efforts of Vasyl Krychevskyi's daughter Kateryna Krychevska-Rosandych and Borys Kosarev's daughter Nadiya Kosareva, the names of the two artists will be returned to the titles of Earth, which is planned to be released on dvd with restored Ukrainian intertitles.
The album Borys Kosarev's view of Earth consists of 40 original backstage photographs made by Borys Kosarev during the shooting of Alexander Dovzhenko's Earth in Yareski village (Poltava region) in 1929. The book also features over 100 storyboards made while filming.
160 p.
Hard cover
290х240 mm