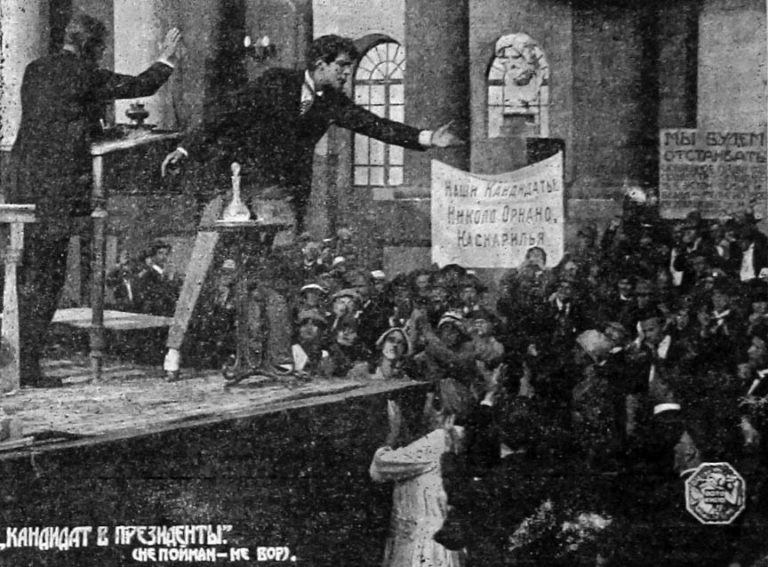 You're not a Thief Till You're Caught
1924, First Film Studio VUFKU (Odesa), 6 parts / 1,615 m
The film is based on U. Notari novella Three Thieves.
The wife of the banker Ornano gives the key of her house to her lover, earl Guido. The card sharp Cascarilla uses this situation for his benefit stealing three million in cash and the banker's wife. To return at least a part of the stolen money (maybe, the first one), the banker helps the criminal to be elected to the Parliament.
The film is stored at the Russian Gosfilmofond.
The film was released on 01 January 1924 in Kyiv and on 30 July 1924 in Moscow.