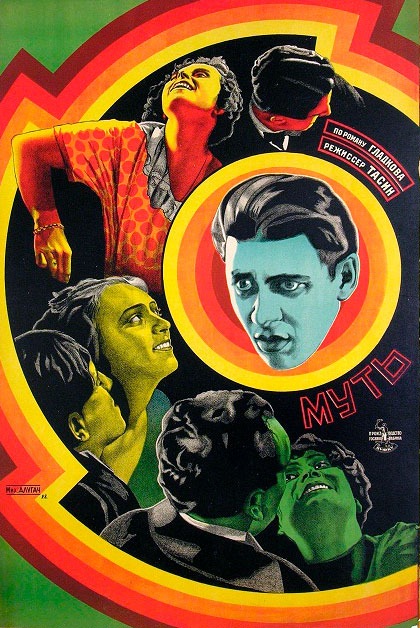 Conspirator Against the State
1926, Second Film Studio VUFKU (Yalta), 7 parts / 2,765 m
The film is based on N. Mizgir's novel of the same name. 
A noble tsarist civil servant von Jagdt has two sons. One day, police finds out about a secret meeting of revolutionaries, and his son Serhii is one of them. Chased by the police, Serhii seeks shelter at his father's place, but von Jagdt, a man of principle, turns him in to the police. Serhii is exiled. Meanwhile, von Jagdt's younger son Petro is going to get married to a rich girl. After the engagement, Petro and his friends go to a brothel, where Serhii, a fugitive from a penal colony, is hiding in the next room. Petro is happy to see his brother and takes him home. However, not all family members are glad to meet him, and the father threatens to turn his son in to the police again. Serhii who has pulmonary tuberculosis is then moved to another place where he dies soon. In the last minutes of his life, Serhii is supported only by a criminal Vaska and a prostitute Liuska, who are the only people showing concern and mercy… 
The film is stored at the Russian Gosfilmofond.
The film was released on 07 December 1927 in Kyiv and on 06 March 1928 in Moscow.