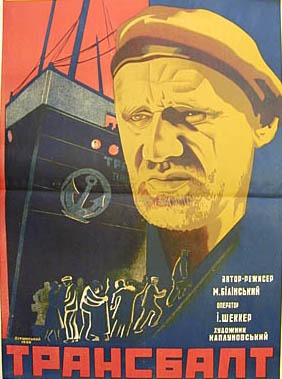 1930, Kyiv Film Studio VUFKU, 7 parts / 1,862 m, 69 min
The ship Transbalt must deliver salt to Far Eastern fishers who made enhanced commitments. The crew also makes a commitment – to provide salt ahead of time. However, one of the boilers on the steamship exploded. A storm begins. Overcoming enormous difficulties, the crew fulfils the task. 
The film is stored at the Russian Gosfilmofond.