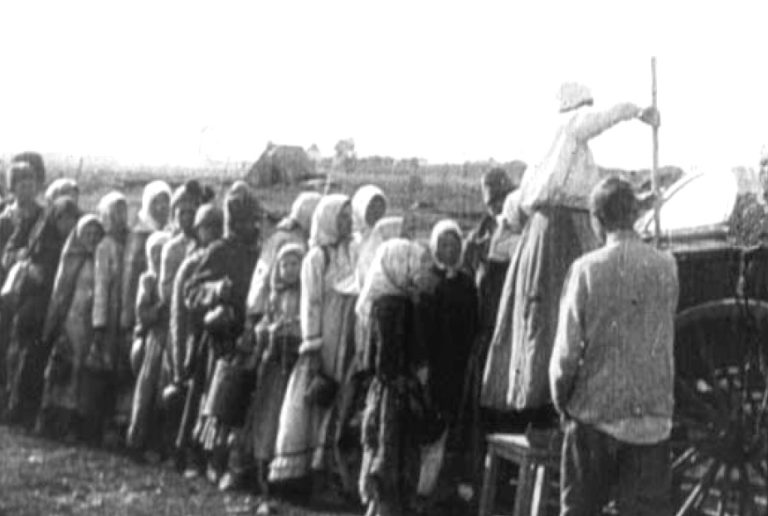 Famine and the Fight Against It
1922, First Film Studio VUFKU (Odesa), 4-5 parts / 950-1,650 m
This is a documentary-feature agitfilm about hunger in Ukraine in 1921-1922. The film mentions drought and the revolution as possible causes of the disaster. There are swollen children, ruined factories and plants, burning villages, dead cattle shown in the film, as well as a number of activities aimed at helping the victims: the work of the Committee for Assistance of Starving People at the All-Ukrainian Central Executive Committee, organisation of feeding points, workers donating their three-day salaries to help the victims, etc.
This is the first film made in Odesa under the authority of the newly established VUFKU in the nationalised studios which until recently belonged to moguls of the film industry, Kharytonov and Borysov. The director of the First Film Studio VUFKU Mykhailo Kapchynskyi recalled, "We could make only three copies from the negative. Tens of thousands of people watched this film in the cinemas of regional administration."
The film was shot in December 1922. It was released that same year.