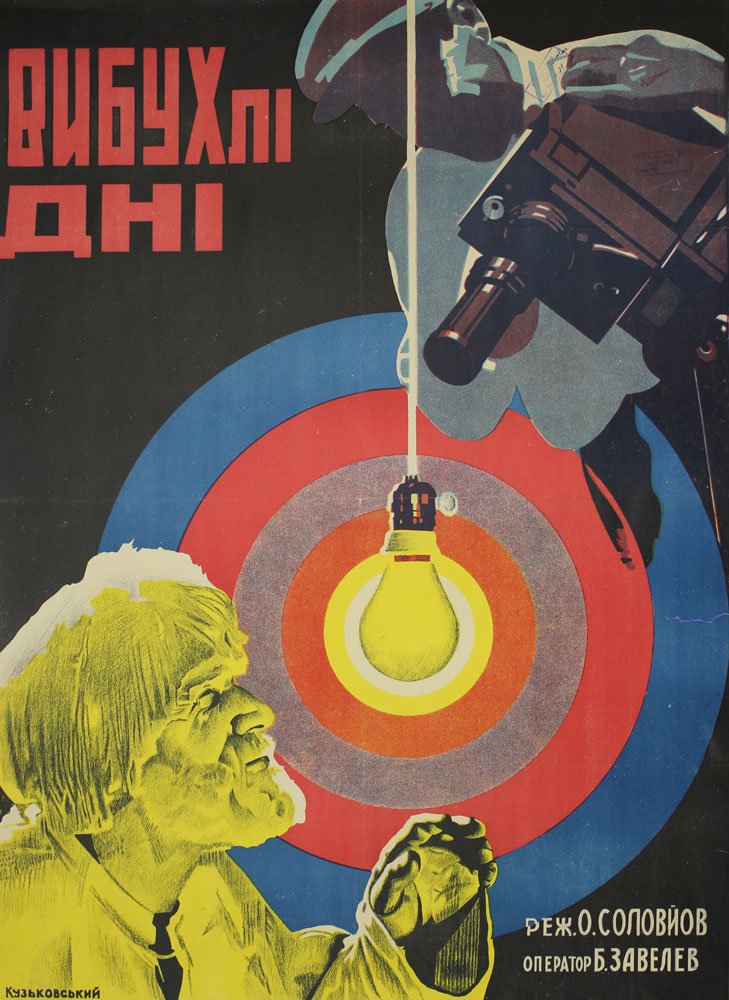 1930, Odesa Film Studio Ukrainfilm, 6 parts / 1,640 m
It is a propaganda film. 1929. At the film studio's request the tractor plant gives a tractor. One of the best workers goes along with the machine. When arrived, the worker finds out that the film studio plans to shoot a contrived unreal film about a Soviet village.
The shock worker suggests that they should go to the countryside and make the film there, about the real life… Then there are some episodes about the rural life in the first years of collectivisation: peasants' meetings on the subject of collective farm organisation, burning of the village reading room, the first light bulb lit up in a village house.
The film was not demonstrated in the USSR.
The shooting began in February 1930 and finished in August 1930.
The film is lost.